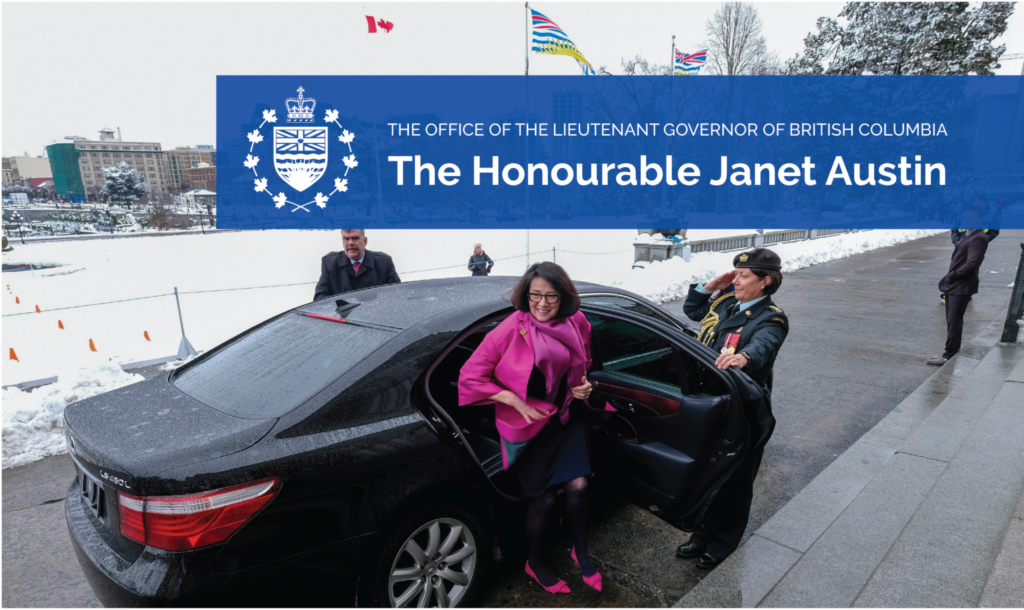 As we embark on a new year, I reflect with great pleasure on the activities of 2019, the many outstanding people I've had the privilege of meeting, and the warm welcome I have received from communities throughout our province.
The core roles of the Lieutenant Governor certainly kept me busy: I delivered my first Throne Speech on a memorably snowy day in February and, throughout the year, I gave Royal Assent to 45 Bills, including the historic Bill 41— the United Nations' Declaration on the Rights of Indigenous Peoples Act— which enshrines the human rights of Indigenous peoples in law.
We were delighted to host many diplomatic visitors at Government House, notably Her Excellency the Right Honourable Julie Payette, Governor General of Canada, and Her Imperial Highness Princess Takamado of Japan. A fall reception for the Diplomatic Heads of Mission to Canada brought together ambassadors representing countries from around the world.

Government House has always been an important venue for celebrating the diverse contributions of British Columbians who have enriched the economic, social, cultural and scientific life of our province. We hosted ceremonies such as the Order of British Columbia, the Sovereign's Medals for Volunteers, the BC Community Achievement Awards, the Queen Elizabeth Scholars and the Premier's Awards for Excellence in Education. We also recognized those in uniformed service who keep us safe from harm and respond when help is needed, through Police Honours Night and a veterans event honoring the 75th anniversary of D-Day.
Upon assuming the role of Lieutenant Governor, I identified three themes that I will champion during my mandate: advancing the cause of Reconciliation with Indigenous peoples; promoting inclusion, diversity and equality in all facets of our society; and defending our democracy, democratic conventions and public institutions, and encouraging constructive engagement in civil society. Over the past year, my Office has been hard at work bringing these themes to life through new programs, events and partnerships.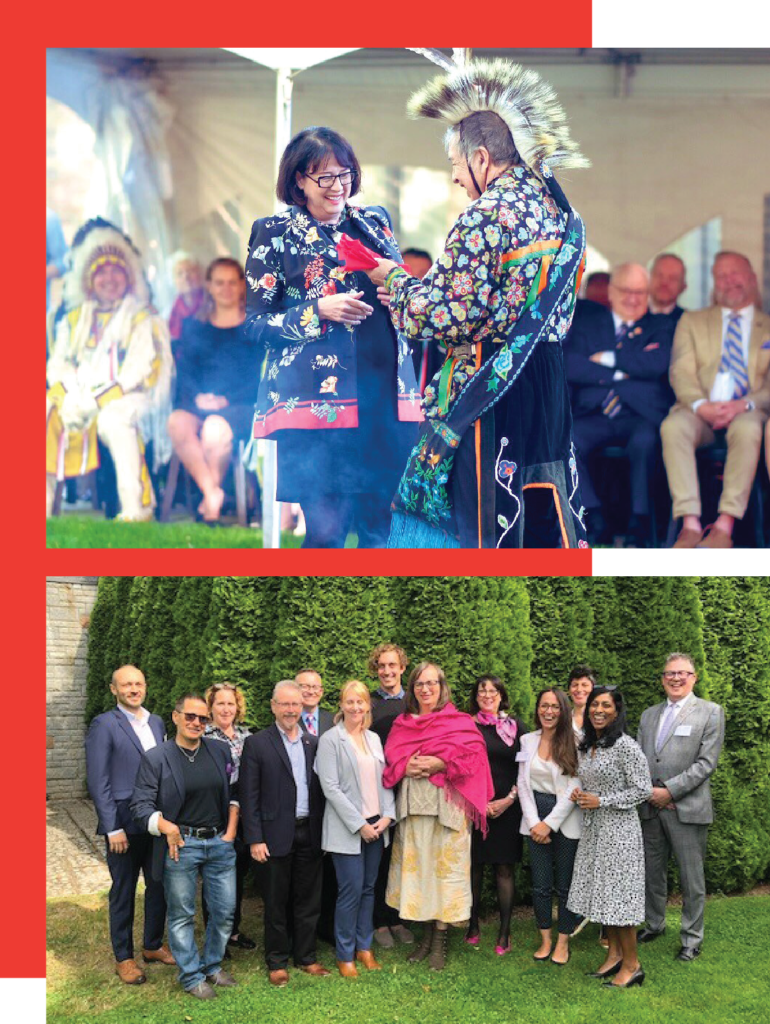 I was particularly pleased to launch the Lieutenant Governor's Medal for Inclusion, Democracy and Reconciliation, which recognizes annually one outstanding student from each British Columbia's post-secondary institutions. I was deeply inspired by the contributions of these remarkable young leaders who strengthen our communities and improve the lives of British Columbians in diverse and meaningful ways. It is a great privilege to honour their achievements.
Supporting and encouraging the next generation of leaders is important to me and I am conscious of how much I can learn from them. The Lieutenant Governor's Youth Advisory Council will conduct its first in-person meeting later this month. I look forward to receiving their advice on contemporary issues, the engagement of youth, and the design and execution of future programs.
This past summer, Government House welcomed youth from around the globe for the ninth annual Trust for Sustainable Living International Schools Essay Competition and Debates. Participants debated on Sustainable Development Goal #15: Life on Land, practiced skill in collaboration and consensus-building, and heard from internationally renowned speakers. It was a particular pleasure to welcome the Honourable Judith Guichon, 29th Lieutenant Governor of BC, as a speaker and debate judge. Her Honour's leadership in conservation and sustainability is widely admired and I am pleased to continue her Stewards of Future program. Twenty schools from across BC have been selected for the 2020 program and will explore a range of sustainability issues, from wetland restoration to traditional First Nations land use and others.
I also hosted and participated in events to mark the release of the National Inquiry into Missing and Murdered Indigenous Women and Girls, honoured the Moose Hide Campaign and the work of the Victoria Native Friendship Centre, and celebrated major new publications on the work of internationally renowned artists Susan Point and Carey Newman. In August, we welcomed more than a thousand local Indigenous students for the annual Back to the School Picnic.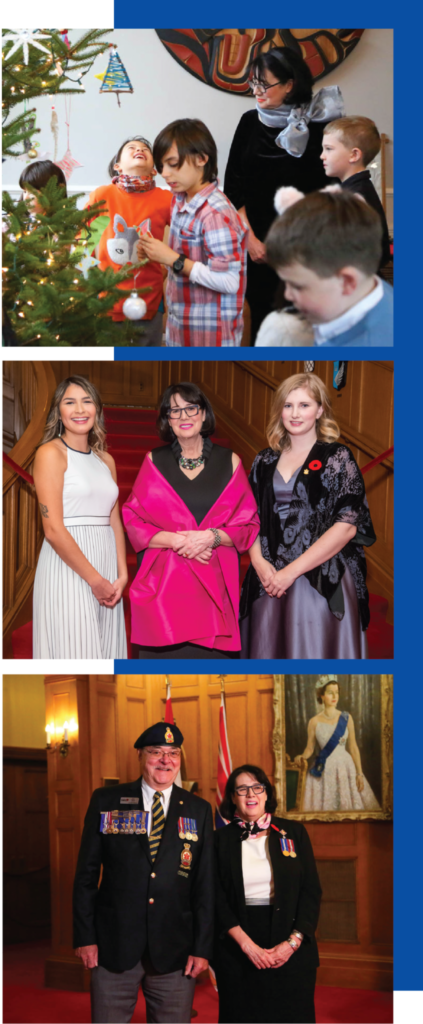 With the support and advice of representatives from 2SLGBTQ+ organizations, we launched Commemorate 50, a year-long project highlighting the 50th anniversary of the partial decriminalization of homosexuality in Canada. Highlights include an online education campaign and events hosted in partnership with community groups and post-secondary institutions, such as Is it Time to Wave the Flag?, a public dialogue and panel discussion co-hosted with Santa Ono, president and vice-chancellor of the University of British Columbia.
The Women Deliver global conference brought together 9,000 international delegates to advance the cause of gender equality. I was pleased to participate in this and other gender equality events hosted by organizations like the YWCA and the Women's Hospital Foundation. I also valued the opportunity to support numerous charitable organizations that address critical social needs and contribute to civil society, such as the Pacific Autism Family Network, the Salvation Army, St. John Ambulance, and a variety of arts and culture organizations.
At the Union of BC Municipalities annual conference in September, I shared my concerns about the fragility of democracy in the current global context and pledged to do my part to build understanding of the value of robust democratic conventions and public institutions to a healthy society. Throughout the year, I found opportunities to share these thoughts with diverse audiences at events like the Jack Webster Awards, a conference for newly appointed federal judges, the Vancouver Foundation's "On the Table" series, and a community summit on disinformation co-hosted with the Simon Fraser University Morris J. Wosk Centre for Dialogue. Also in collaboration with Simon Fraser, we're launching Conversations on Democracy, an initiative encouraging British Columbians to convene kitchen table and community conversations to explore what it means to live in our democracy.
In 2019, I was privileged to visit the Sunshine Coast, Prince George, and Prince Rupert and I am grateful to the Royal Canadian Navy for a trip to Haida Gwaii aboard the HMSC Calgary. I also traveled to Toronto for the annual Vice Regal Conference, where Canada's Vice Regal representatives met with National Grand Chief Perry Bellegarde of the Assembly of First Nations. I was deeply moved by Chief Bellegarde's address and encouragement to move forward together on Reconciliation.
In 2020, Government House will pause on hosting events to accommodate significant refurbishments. These include infrastructure upgrades for fire suppression and security. During this time, I look forward to spending more time touring the province.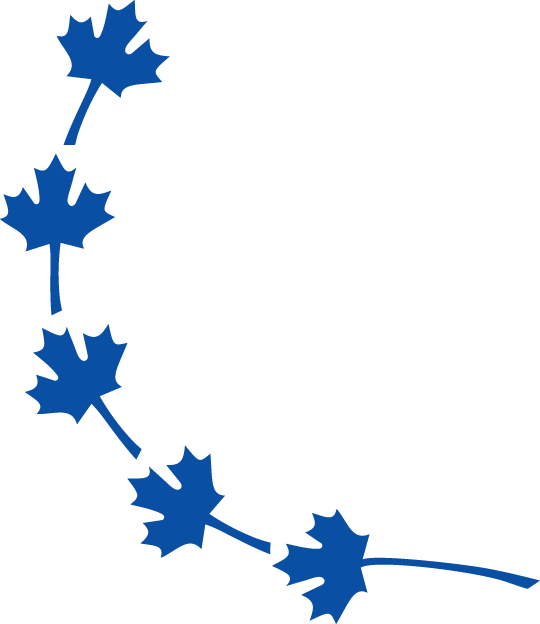 My heartfelt thanks to all who contribute to the lives of British Columbians in diverse and meaningful ways. I have thoroughly enjoyed meeting so many of you at Government House and around the province. Special thanks to those who support the Vice Regal Office through the Government House Foundation, the Friends of Government House Gardens Society and as Honorary Aides-de-Camp. It has been an honour and privilege to serve British Columbians in 2019.