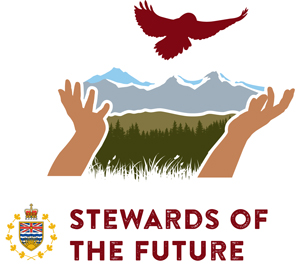 The Honourable Janet Austin, Lieutenant Governor of British Columbia, supported by the Government House Foundation, has launched the sixth year of Stewards of the Future, a program to promote stewardship and environmental awareness among youth.
Stewards of the Future supports and encourages emerging leaders to connect with their environments and explore their own communities to discover and document unique attributes, identify and research key issues of concern, and investigate stewardship initiatives. Funding is available for youth to go on field trips, visit local sites of interest and engage in stewardship projects in their communities.
Download the Stewards of the Future toolkit, a guide for teachers, leaders and students to inspire and support hands-on, place-based explorations of communities and the stewardship issues relevant to them. The toolkit includes an outline of the overall program process, and tools for students, teachers, and other groups to get engaged.
How to apply:
Stewards of the Future was initiated by the Honourable Judith Guichon, 29th Lieutenant Governor of British Columbia, and stemmed from Her Honour's long-standing connection to the land and the importance of biodiversity.