The Office of the Lieutenant's Governor's Commemorate 50 project provides an eye-opening dive into the history of Canada's LGBTQ2S+ community since the partial decriminalization of homosexuality in 1969.
Since my office was asked by Heritage Canada to create a project recognizing this anniversary, we've learned a great deal. LGBTQ2S+ is not a monolithic entity, and we've approached Commemorate 50 with great care, seeking consultation and advice from BC's LGBTQ2S+ communities and advocates. One thing is for certain– while progress has been made in the past 50 years, there's still a tremendous amount of work to be done to achieve the full realization of equality and inclusion.
In particular, after a screening of the documentary Sex, Sin and 69, hosted by the Royal BC Museum and Egale, I was struck by this complex history still unknown to so many. Deeply moved by the stories of Canada's queer communities as told through personal accounts and experiences, I commend the incredible individuals and organizations who work tirelessly to fight for equality and provide leadership on the range of issues facing the LGBTQ2S+ community. It is my goal to continue to bring profile to this history and support the steps needed on the path forward for the LGBTQ2S+ community.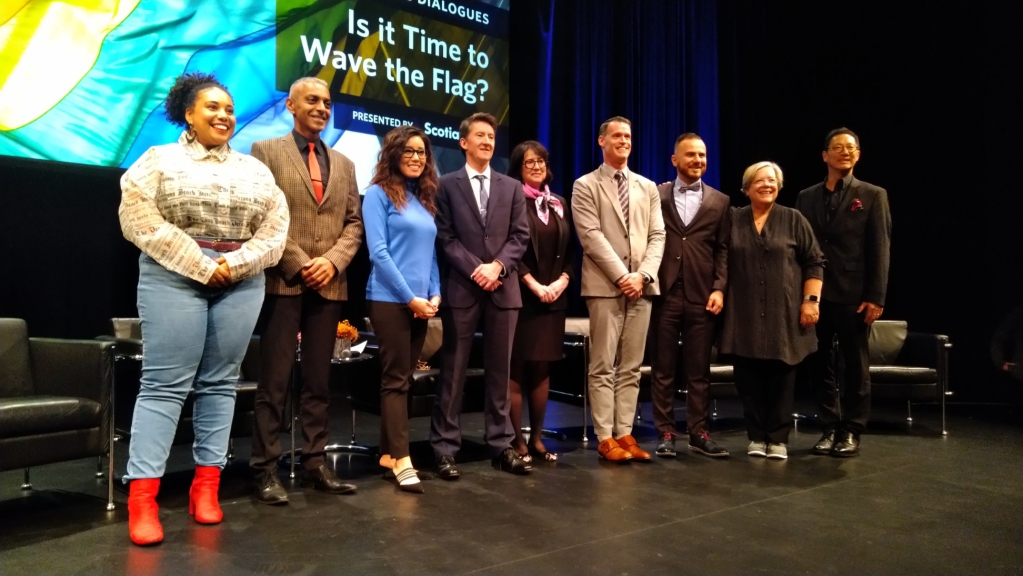 I truly believe in the power of thoughtful and constructive dialogue and discussion as a tool for education and awareness. As Lieutenant Governor, I am convening British Columbians whose paths may not cross under other circumstances, but whose collaboration can bring about positive change.
Last week, the Office of the Lieutenant Governor and the University of British Columbia co-hosted Is it Time to Wave the Flag?, an interactive panel discussion, featuring prominent LGBTQ2S+ leaders and advocates who shared their unique perspectives and vision for shaping a diverse and more inclusive society in Canada and beyond.
Members of the panel included activist and diversity and inclusion consultant Cicely Blain; Ahmad Danny Ramadan, an LGBTQ-refugee activist and author; Libby Davies, a former Member of Parliament-turned-public writer-and-speaker; Professor Amin Ghaziani, Professor of Sociology and Canada Research Chair in Sexuality and Urban Studies, whose research specializes in inequality; Lorimer Shenher, a retired police officer whose new book tells the story of his life as a transgender man coming to terms with his fear of transitioning to male; and Mark Tewksbury, an iconic Olympic champion swimmer, who became one of the first openly gay Olympians in the world.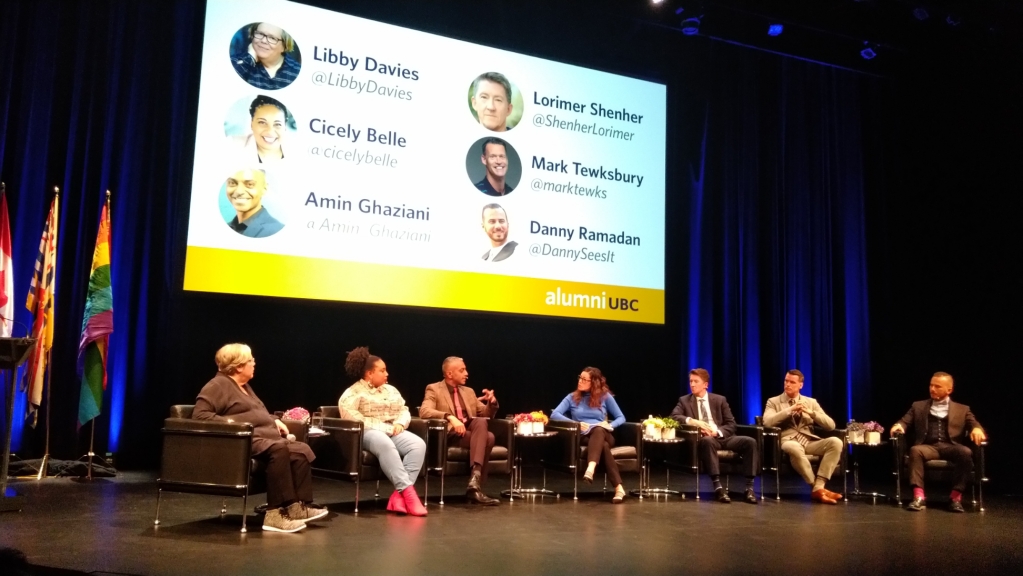 In different ways, these panelists have worked towards equality and the protection of human rights for all members of the LGBTQ2S+ community and I am truly grateful for the incredible contributions they have all made to BC and Canada. The audience was engaged and demonstrated respect and empathy when asking difficult questions. It was an example of the civil discourse that I hope to encourage in my role as Lieutenant Governor, through ongoing support of the Commemorate 50 project, initiatives on dialogue and democracy, and the creation of tools to inspire inclusivity and spark conversation.
Currently in the works are an infographic covering the last 50 years of Canada's LGBTQ2S+ history, an inclusivity toolkit, and further public education initiatives with partners across the province. Please follow our Commemorate 50 journey and share your thoughts on my blog, Twitter and Facebook.

As always, thanks to Heritage Canada and the Government of Canada for their generous support of these important endeavours.