There's been a recent spike in cancellations of appointments to donate blood, and with the emphasis to practice social and physical distancing, it's not unexpected. But the need for donors for blood, stem cells, plasma and organ and tissue donors remains strong, and I encourage you to consider making an appointment to do so.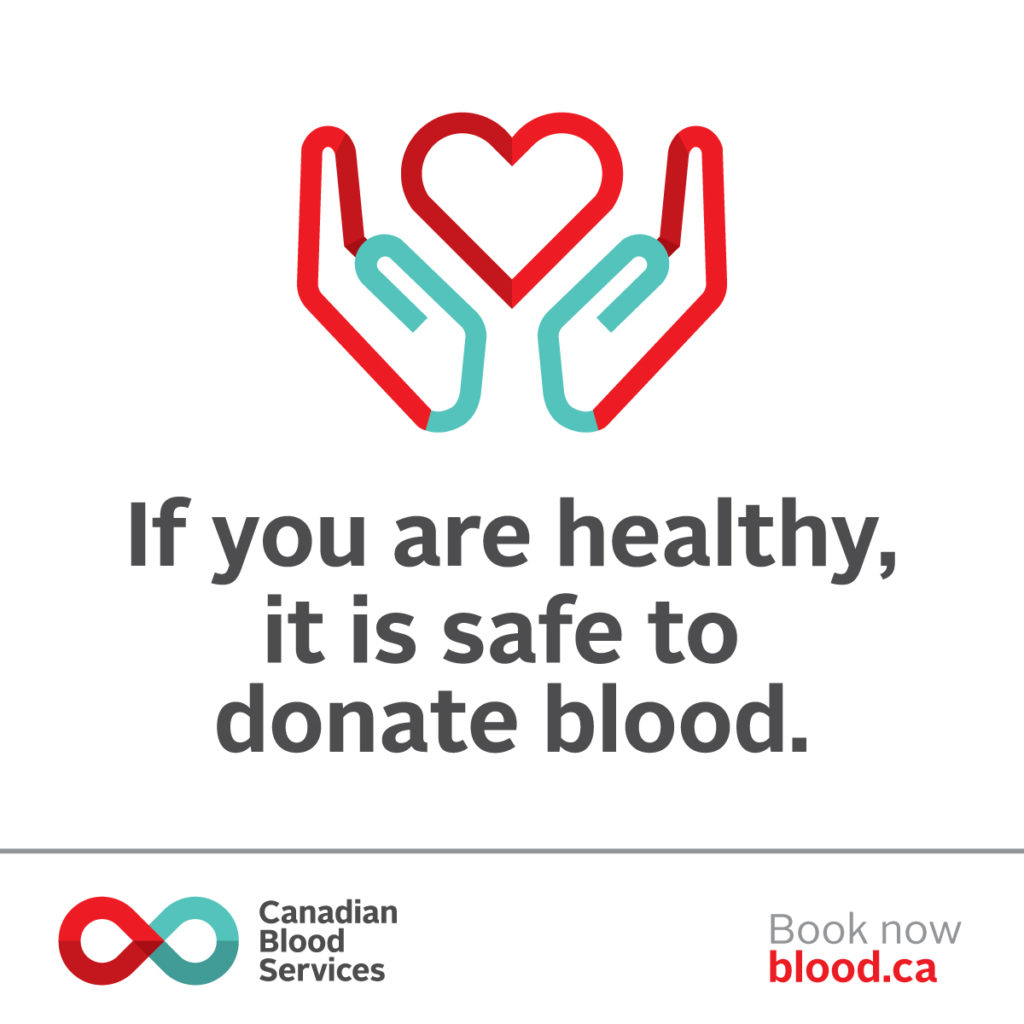 It's safe to donate blood during COVID-19, and your donation can help save a life. Canadian Blood Services is adhering to the latest guidance from the Public Health Agency of Canada, including all recommendations for public gatherings during COVID-19, and will readjust accordingly if necessary.
Your blood donation supports people like patients undergoing cancer treatments, victims of trauma and mothers enduring complications from childbirth. It's a powerful way to help in a time when it's easy to feel helpless.
Here's how you can make an appointment to donate:
Download the GiveBlood app
Call 1-888-2-DONATE (1-888-236-6283)
Book online at blood.ca
Make sure you check out the Canadian Blood Services page on COVID-19 for updates, including enhanced measures for cleaning and restrictions related to COVID-19.