It's been a beautiful summer so far at Government House! The ceremonial home of all British Columbians has welcomed visitors from near and far for a myriad of events, celebrations, and even delicious treats.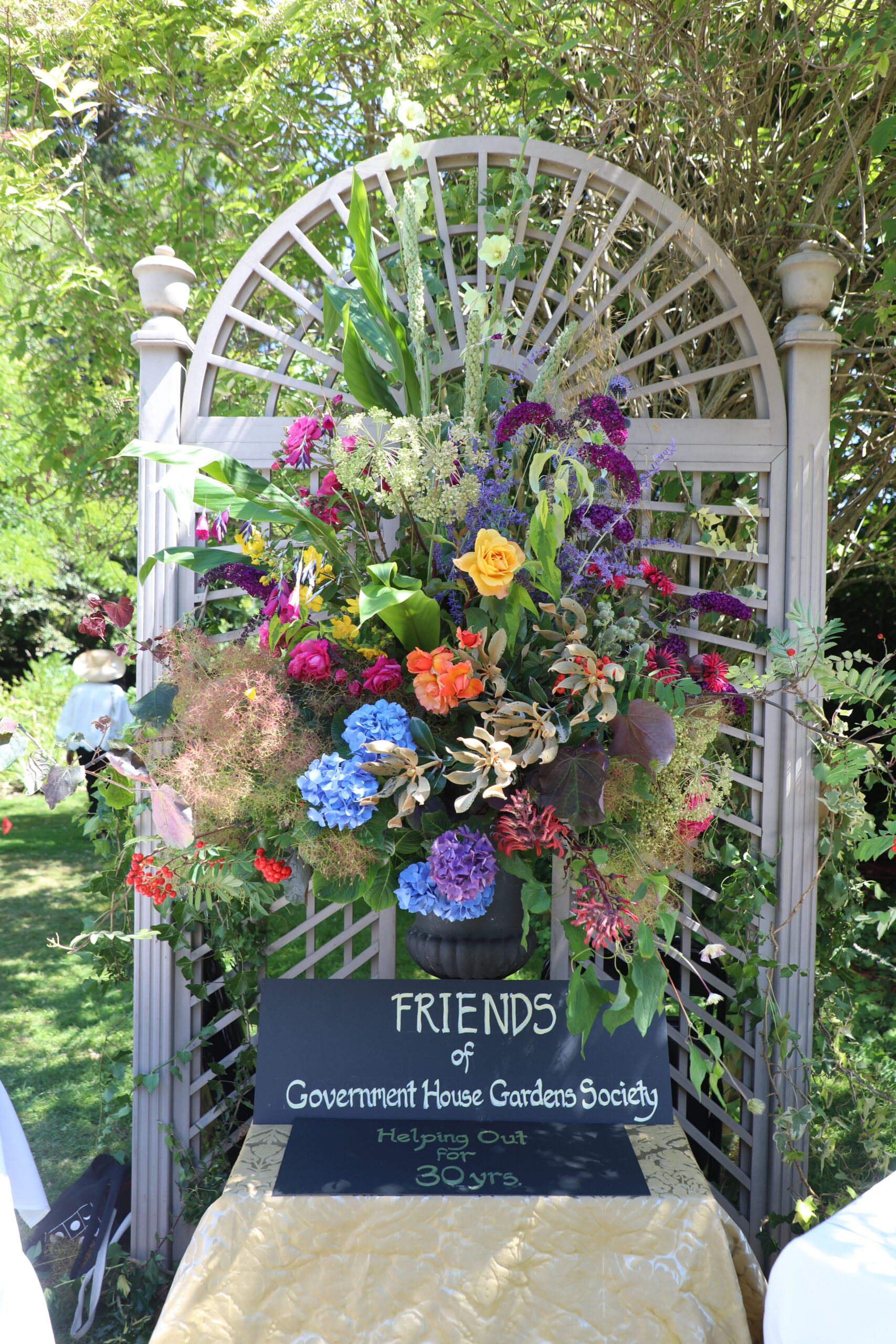 The summer season kicked off with the opening of the seasonal Rudi's Tearoom, located in the historic Cary Castle Mews. With sandwiches, salads, and delectable desserts, all made in the Government House kitchen, the Tearoom has proven to be a very popular destination for locals and tourists. After a few years hiatus due to the pandemic, this year the Tearoom welcomed diners back for table service (with takeout for garden picnics still available!), staffed by friendly volunteers from The Friends of Government House Gardens Society.
The Friends can also be found working in the nearby Costume Museum, full of gowns, uniforms, and all kinds of ephemera connected to the Office of the Lieutenant Governor, and, of course, tending to the grounds and gardens all over the property. Their gardening work is so renowned that Queen Elizabeth II asked about them when she met the Lieutenant Governor—Her Majesty recalled, from previous visits, the beauty and grandeur of their handiwork.
Visitors also have the opportunity to take a peek inside Government House on weekly Saturday tours, offered twice a day at 10:00 and 11:30 am. Tour docents share history and fascinating facts, while winding through the Ballroom, Drawing Room and other spectacular spaces on the main floor of Government House, where ceremonies and celebrations are held on a regular basis. Tours are free, but must be registered in advance here.
The arrival of July meant the kickoff of the popular Music on the Lawn concert series, held over three consecutive Thursday nights. Local bands brought thousands of music-lovers to the Government House bandshell for dancing, dinner from food trucks, and fun under the summer sun. From rock n' roll to disco to a community choir, the gracious audiences showed their appreciation through applause and cutting it loose on the dance floor.
The highlight of the season so far, however, was Gardenfest, an outdoor festival held in honour of the coronation of King Charles III, which took place early this past spring. Inspired by the Big Help Out, a celebration of volunteerism that took place in the UK alongside the coronation, Gardenfest featured a lively community showcase, with tables from volunteer and non-profit organizations showing off their important work, and encouraging folks to join them. Live performances by the Victoria Conservatory of Music, Ballet Victoria, Pacific Opera Victoria, and Lieutenant Governor Arts and Music Award recipient Don Alder serenaded guests, while the South Malahat 4-H club provided adorable ducklings, chickens and babydoll sheep for snuggling, and Kydo Klownz created fantastical balloon animals for kids to take home. The executive chef of Government House whipped up a few thousand sweet and savoury treats, enjoyed alongside cotton candy, snow cones and popcorn, and if that wasn't enough excitement, a bouncy castle provided a final opportunity to burn off any excess energy. Everyone at Government House was delighted to welcome so many to the grounds for such a magical Friday full of sunshine and excitement.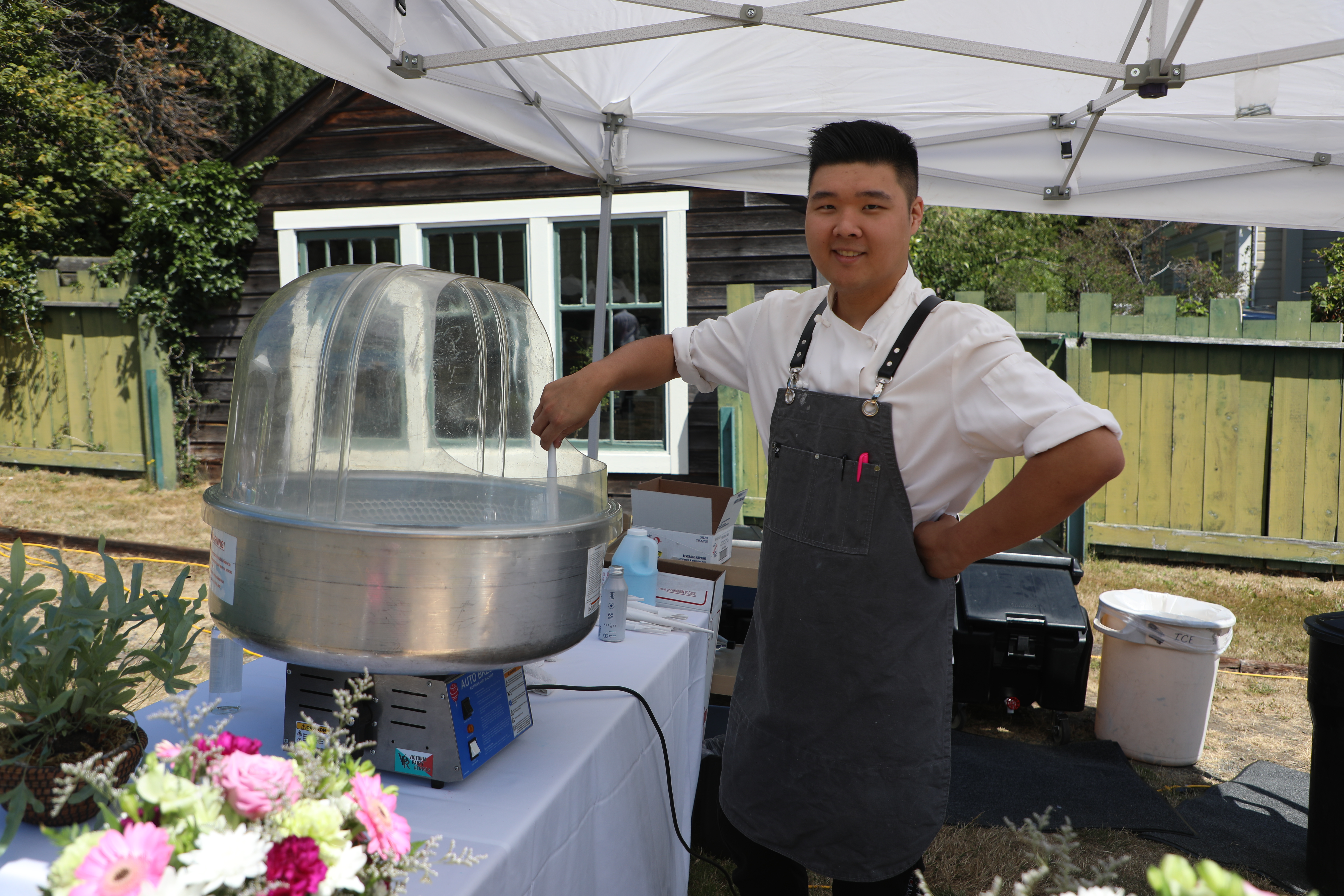 While the main events of summer at Government House may have passed, there's still plenty of ways to enjoy this special space. Come by on Saturday for a tour, stop at the Tearoom for a cup of tea and scone, and stroll the gardens, taking in panoramic views of the Juan de Fuca strait and making sure to stop and smell the roses at one of two gorgeous rose gardens.
The grounds of Government House are open dawn to dusk, 365 days a year, have onsite parking, and can also be reached by bike or via buses on Victoria Regional Transit (routes 11 and 14 stop on Fort Street at Joan Crescent, three blocks from Government House).