In 2019, I shared that Government House would undergo a series of extensive refurbishments to improve the safety of the building. In July 2020, Government House closed, with staff relocating to a temporary office to continue the work of the Office of the Lieutenant Governor. Of course, COVID-19 has meant many events have moved online, so while it had always been anticipated Government House would not be available to host such annual ceremonies as the BC Public Service Long Service Awards or the Order of British Columbia Investiture, in the end, many of these events were postponed.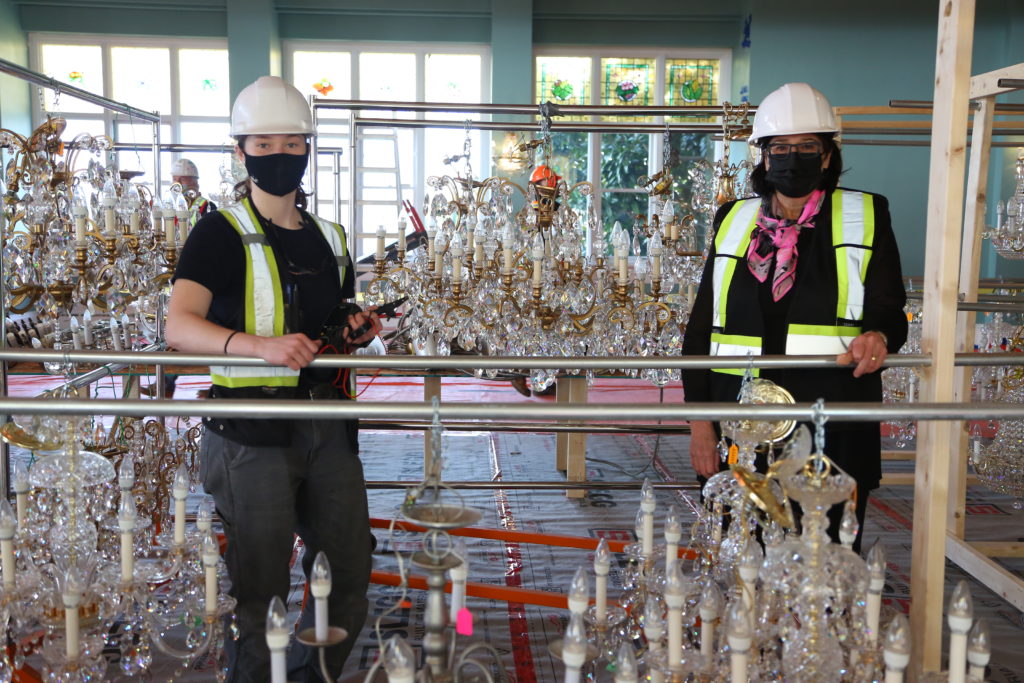 This week I was pleased to return to Government House for a tour of the current state of the renovations. It was fascinating to see the intricate cables, pipes and wires carefully run through the open ceiling in the basement, the many chandeliers and light fixtures from throughout the house hung in the middle of the ballroom floor to be rewired, and the thoughtful methods our contractors have used to access materials within the walls without disturbing the historic and decorative features of the house.
It is anticipated that the project will be completed in the early fall and that Government House will reopen shortly after, in accordance with any COVID-19 orders in place at the time. I am pleased that the refurbishments will provide enhanced safety for our guests, with upgrades in security, fire suppression, HVAC, and an emergency generator, even though Government House will appear much the same when we return.
Throughout the construction period, the grounds of Government House will remain open. Come for a walk, view the spring flowers, and learn more our ongoing community food growing initiatives. Before arriving, visitors should familiarize themselves with our COVID-19 guidelines, including social distancing.