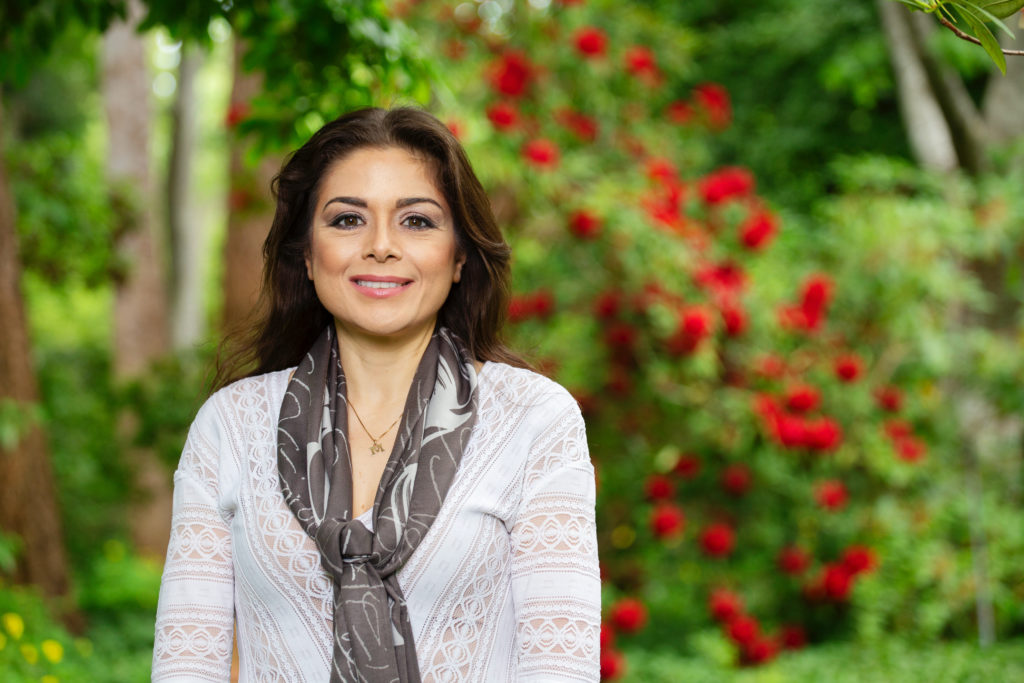 Dr. Mina Hoorfar is at the forefront of promoting STEM technology in British Columbia. As part of the Women Leading Change in STEM initiative, Mina shares her journey from inspired young girl in Iran to dean of Faculty and Engineering and Computer Science at the University of Victoria:
Earlier this month, I had the honour of joining three outstanding women from industry on the panel for the Women Leading Change in STEM event, a joint initiative with Government House, and sharing a bit of my story. My own journey through academia is a firsthand experience of the importance of supporting women and other under-represented groups in STEM fields, and why this is at the forefront of my work as the first woman dean of UVic's Faculty of Engineering and Computer Science.
My curiosity for science, technology, engineering and math (STEM) subjects dates back to my earliest years, as a little girl in Iran. I remember being three years old, burying my gold bracelet in the ground, excited that in the days to follow a "gold tree" would sprout. When this did not happen, I was, of course, disappointed – and I started asking questions. My parents nurtured this curiosity, encouraging me to pursue a STEM-oriented curriculum in preparation for a future career in the area.
When I began my first year of mechanical engineering at the University of Tehran, there were only 8 female students among 200 male students. I could not see many people who looked like me in the program, so I assumed I didn't belong. Feeling isolated and out-of-place, I essentially shut down and stopped going to classes. After failing my first year and fearing I had few other options academically, I knew I had to return to the program with a different approach. I told myself, "I cannot change what is out there; I need to change myself – I need to believe that I belong here. And, one day, if I am in a position of power, I will change the environment to be welcoming, supportive and encouraging for other female students."
After receiving my undergraduate degree in mechanical engineering, I completed my Master's and PhD in Canada, then joined the University of British Columbia's Okanagan campus as a professor in the School of Engineering. As I advanced through my post-graduate studies and into leadership roles in academia, I saw even fewer people who looked like me.
Indeed, in Canada, women currently represent only 18 per cent of newly licensed engineers.
The time has come to make real change in this area and we can only do it together. Engineers Canada's "30 by 30" initiative aims to address the barriers women face in entering and staying in engineering post-education programs. We have joined the nationwide movement to raise the percentage of newly licensed female engineers to 30 per cent – viewed as the tipping point for sustainable change – by the year 2030.
I am grateful to have joined an institution that champions the values of equity, diversity and inclusion. We have strategies and programming in place to support women before they apply to become engineering and computer science students, but we are also developing supports for them during their time at UVic and after they graduate and transition to the workforce. We know that teams that reflect society's diversity produce more creative, novel ideas. So, supporting greater diversity in STEM fields – including the voices of women – is the foundation for enriching our learning community, strengthening the talent pool for industry, and ensuring the most innovative and sustainable solutions to address society's greatest challenges.