Today, in partnership with the BC Achievement Foundation, we launch the British Columbia Reconciliation Award to recognize individuals, groups and organizations who have demonstrated exceptional leadership, integrity, respect and commitment to furthering reconciliation or inspired others to continue reconciliation efforts.
I am deeply committed to strengthening the ever-evolving relationship between the Crown and Indigenous Peoples and selected Reconciliation as one of the key themes of my mandate. This commitment includes my participation in the actions that further reconciliation and my support of endeavours that promote truth and understanding. My hope is that this award will further these efforts.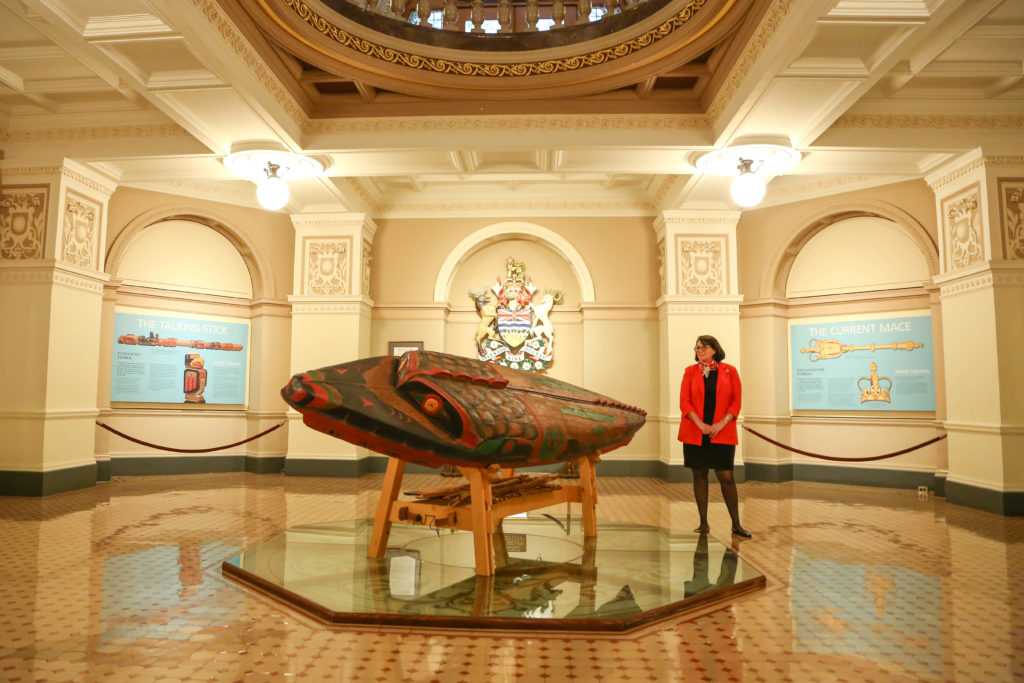 This award celebrates the promise of a shared path to reconciliation through the incredible work of leaders from all over British Columbia, whose commitment to recognizing past injustices and healing those wounds will lead us all to a brighter future.

I encourage British Columbians from all communities to reflect on the efforts of their Elders, leaders, and neighbours in furthering reconciliation, and to nominate those brightest among you. The nominations process is open to any individuals and organizations of Indigenous and non-Indigenous identity who have shown exemplary dedication to asserting truth and reconciliation initiatives.

I would like to recognize the incredible leadership of the Honourable Steven Point, former Lieutenant Governor of British Columbia, who is the founder of this award. The Honourable Steven Point continues to be a force of reconciliation within this province, and I am grateful that he will be continuing this work in his new role as the incoming Chancellor for the University of British Columbia.
Reconciliation must take root in our hearts, within families, between generations, and throughout our communities. I look forward to supporting this award and its deeply meaningful goal of building our relationships with each other across cultures and social barriers.
Learn more about reconciliation in Canada and British Columbia through the national Truth and Reconciliation Commission and the B.C. Declaration on the Rights of Indigenous Peoples Act, and take part in this journey by nominating an individual or organization today using the nomination form on the BC Community Achievement Foundation website. The nomination period will close on January 15, 2021.
Want to get the word out about the BC Reconciliation Award? Here's how you can spread the message: