June 21st is National Indigenous Peoples Day, recognizing the heritage, culture and outstanding contributions of First Nations, Inuit and Métis peoples in Canada. 
As Her Majesty's direct representative in British Columbia, I am deeply committed to strengthening the ever-evolving relationship between the Crown and Indigenous Peoples. At the beginning of my term as Lieutenant Governor, I made Reconciliation one of my key themes. This includes honouring, promoting and amplifying the vibrant businesses, organizations and artistic expressions of First Nations communities in BC to the rest of Canada and the world.
This past November, I had the privilege to give royal assent to Bill 41, historic legislation in alignment with the United Nations Declaration on the Rights of Indigenous Peoples. This was a significant milestone in the reconciliation journey of BC. Reconciliation is about honest reflection and restitution. It's about moving forward in friendship and forging meaningful relationships. It's about the recognition of past injustices, working to heal those wounds, and ultimately ensuring a brighter future for all who live in BC.
I have had the distinct honour of meeting with many incredible Indigenous Elders, students, caretakers, artists, businesspeople and community leaders. Some special memories from the past year include visiting the Smokehouse Kitchen, an innovative hospitality training program at the Native Friendship Centre in Prince George; dining at the Westbank First Nation-run 19 Okanagan Grill, followed by a tour of local businesses in West Kelowna; the history on display at the gorgeous Haida Heritage Centre at Ḵay Llnagaay on Haida Gwaii; hosting thousands of school children at Government House for the annual Back to School Picnic; and celebrating, with its founders, the landmark 50th anniversary of the Victoria Native Friendship Centre.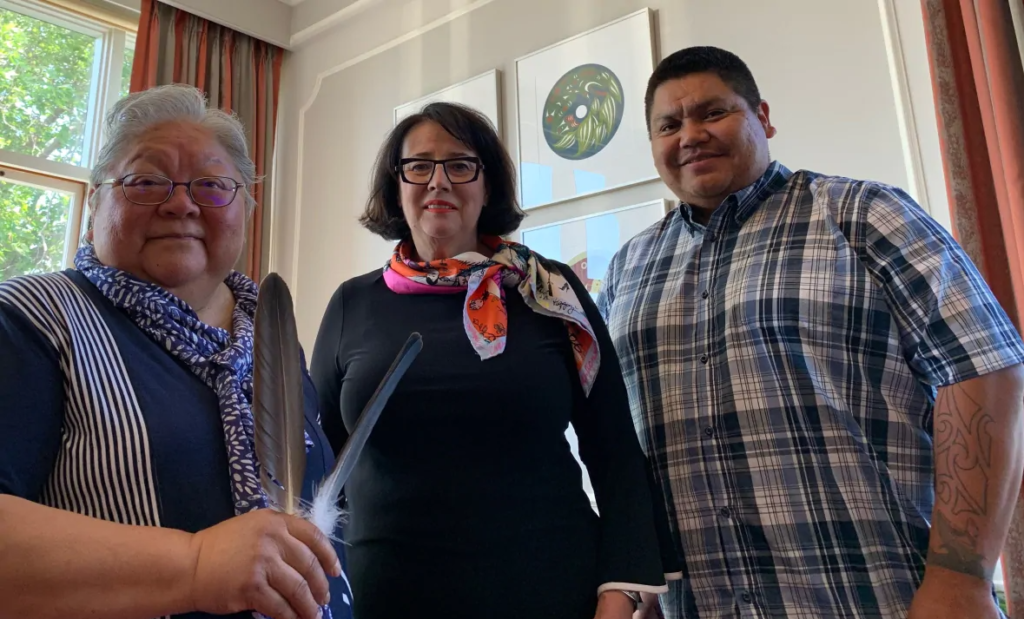 I am fortunate to have the opportunity to learn SENĆOŦEN, the language of the W̱SÁNEĆ people, under the teachings of Joe Seward of the Tsartlip First Nation, who is fluent in SENĆOŦEN, and Dr. Lorna Williams of St'at'yem'c First Nation, who initiated and led the development of Bachelor's and Master's degrees in Indigenous Language Revitalization at the University of Victoria. 
I am also indebted to the guidance of the First People's Cultural Council, whose work in maintaining, preserving and restoring Indigenous languages and culture in BC is invaluable. On National Indigenous Peoples Day, I encourage you to learn about the Indigenous peoples in your community by exploring the First Peoples' Map and First Voices project, an online Indigenous language archiving and teaching resource. This incredible tool allowing First Nations communities to document their language for future generations.