As Lieutenant Governor of British Columbia, I am the representative of The Queen in our province. It's a multi-faceted role, and throughout Canada, each province and territory has their own representative. While the Governor General represents The Queen in Canada, provinces have a Lieutenant Governor and each territory has a Commissioner.
This year Canada tragically lost two sitting Lieutenant Governors to cancer, the Honourable Tom Molloy of Saskatchewan, and the Honourable Jocelyne Roy Vienneau of New Brunswick. The numerous accomplishments of Molloy and Roy Vienneau left legacies that will endure; as modern Lieutenant Governors, their impact went beyond the traditions of the role.
I want to introduce you to the current members of our Vice Regal family. I encourage you to follow their work and learn more about their mandates and their own unique legacies of community work, advocacy, stewardship and activism.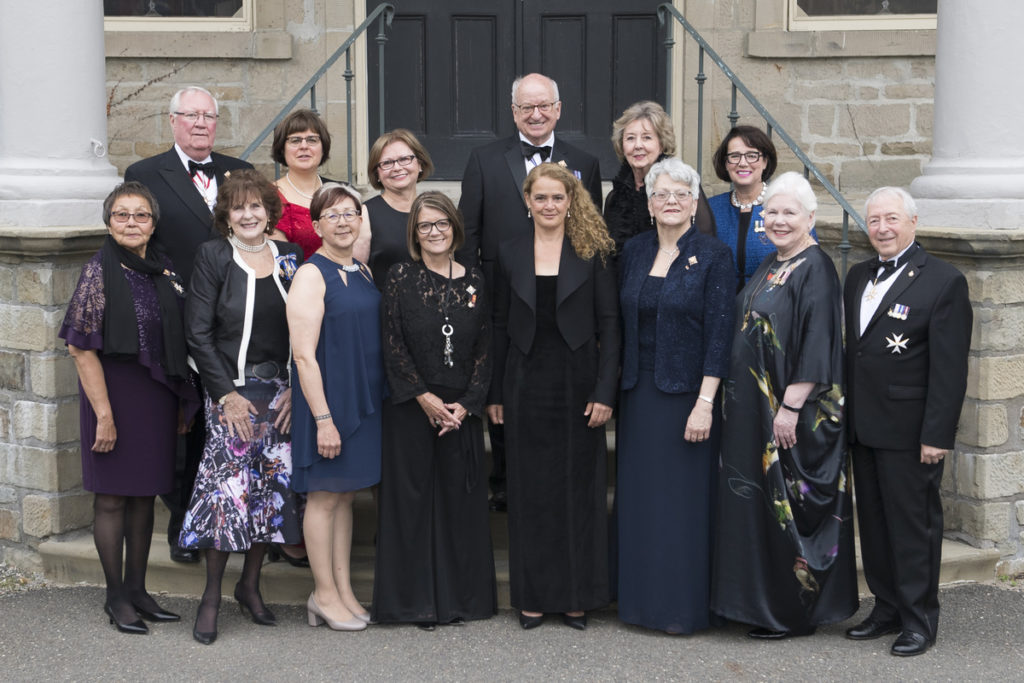 The Honourable Angélique Bernard, Commissioner of Yukon: A longtime volunteer and advocate for the Francophone community, she is the first Francophone Commissioner in the history of the territory.
The Honourable Margaret M. Thom, Commissioner of the Northwest Territories: An educator, counsellor, facilitator and volunteer, she is a residential school survivor and proud advocate of her Dene culture and spirituality.
The Honourable Nellie T. Kusugak, Commissioner of Nunavut: With an extensive background in traditional and cultural education, she is fluent in Inuktitut and passionate about preserving and strengthening her Inuit culture, tradition and language.
The Honourable Lois E. Mitchell , Lieutenant Governor of Alberta: A long time advocate for community service and volunteerism, history education is the focus of her tenure.
The Honourable Russ Mirasty, Lieutenant Governor of Saskatchewan: A member of the Lac La Ronge Indian Band, he was the first Indigenous person to command a division of the RCMP.
The Honourable Janice Filmon, Lieutenant Governor of Manitoba: An active member of non-profit boards and organizations, particularly for cancer research and education, her Lieutenant Governor's Tree initiative recognizes notable Manitobans by planting trees, leaving communities with a living legacy.
The Honourable Elizabeth Dowdeswell, Lieutenant Governor of Ontario: A former educator and longtime public servant, the focus of her tenure is inclusive economic prosperity, environmental stewardship and social cohesion.
The Honourable J. Michel Doyon, Lieutenant Governor of Quebec: With a storied career in law, he seeks to promote respect of our political institutions.
The Honourable Judy Foote, Lieutenant Governor of Newfoundland and Labrador: A former teacher, journalist and communications director, she recently unveiled a Heart Garden on the property of their Government House, a garden in honour of all Indigenous children affected by the residential school system.
The Honourable Arthur J. LeBlanc, Lieutenant Governor of Nova Scotia: A former Supreme Court Justice, he promotes community spirit and a commitment to honouring relationships with the First Nations of Nova Scotia.
The (late) Honourable Jocelyne Roy Vienneau, Lieutenant Governor of New Brunswick: Promoted and advanced research and innovation throughout her career, and as Lieutenant Governor, championed literacy and mental health issues.
The Honourable Antoinette Perry, Lieutenant Governor of Prince Edward Island: A former educator and proud Acadian, she aims to bring people together through a strong sense of community.
Learn more about my roles as Lieutenant Governor and the three key themes of my mandate.