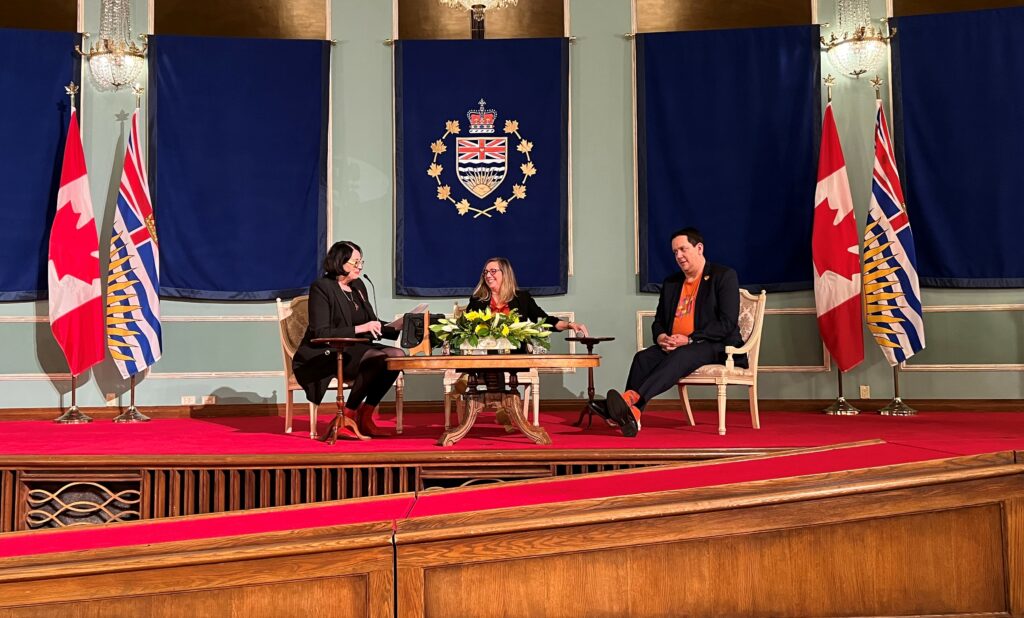 No matter the tragedy, the potential to heal always exists, and one path to healing is open and honest communication. Guests at Government House on January 19th witnessed this in action, as representatives from the Jewish community and Indigenous First Nations came together in conversation, reflecting on the experience of the Holocaust, Jewish ghettos, residential schools, racism, and more. At the heart of this "fireside chat" was the theme of healing, explored through remarks by Vancouver Holocaust Education Centre outreach speaker, Lillian Boraks-Nemetz, and Ambassador for Reconciliation Canada, Chief Bobby Joseph, followed by a panel discussion with writer Marsha Lederman, and artist Hayalthkin'geme, Carey Newman.
In tandem with the concept of healing as echoed across communities, many challenging concepts were discussed throughout the afternoon, spanning from inter-generational trauma and the power of blood memory to truth and identity. Lillian and Chief Bobby opened with extended remarks touching on their own experiences, both personal and in working with survivors.
"It is always my honour to sit with Holocaust and residential school survivors as well as distinguished advocates for hope, help, healing and reconciliation," Chief Bobby said. "Acknowledging and addressing trauma is the key to better health and recovery. A good friend of mine, [Robbie Waisman, a Holocaust survivor], once said to me: We must always work together in dialogue and never compare trauma."
The bond between the panelists was apparent, as Marsha and Carey's friendship was established on their mutual commitment to the arts, and their close connection made for a talk that was warm and candid, even when the subject-matter became emotional.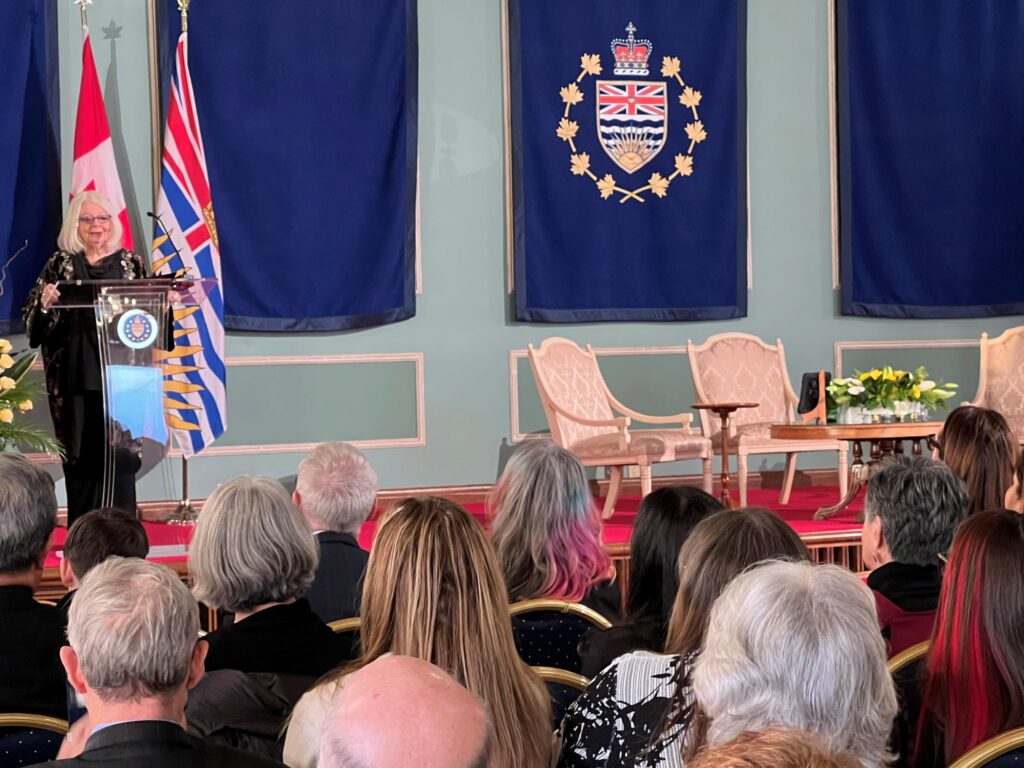 Panelists shared, when creating their art, how they both evoke the memories of their ancestors. The process of their work is so deeply entrenched in intergenerational trauma that has shaped their world view and approach to family and even in raising their own children.
The Honourable Janet Austin, Lieutenant Governor of British Columbia, has made Equality, Diversity, and Inclusion key themes of her mandate—she believes the first step toward achieving this goal is to bring people together, spark conversations, overcome stigmas, and ultimately nurture a culture that sees the true value in having a diverse spectrum of ideas, opinions, and experiences at the table.
"I was honoured to host such incredible guests on stage at Government House," said Her Honour, "and I am grateful for the courage of these survivors and their children for the gift of their stories and sharing such intensely personal experiences so generously."
While the speakers and panelists come from very different worlds, the perspectives they shared at Government House demonstrated the power of open-hearted connection and empathy, and how healing might begin or even thrive when people choose to come together.
Learn more: