Now more than ever we rely on the kindness, generosity and giving spirit of volunteers, those who donate their time and skills to help others and improve their communities. April 19-25 is National Volunteer Week, celebrating the dedicated service of nearly 13 million Canadians.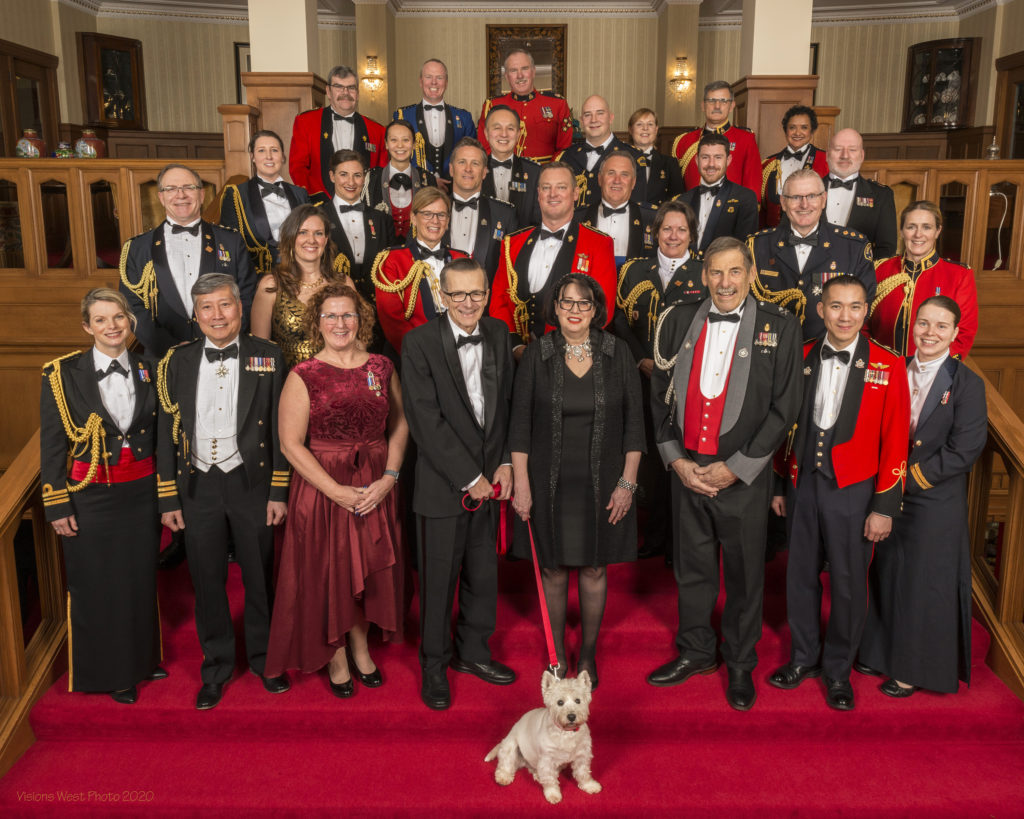 I am very lucky to work on a regular basis with a cadre of Honorary Aides-de-Camp (HAdC). Honorary Aides-de-Camp are military or civil officers in uniform, acting on a volunteer basis, who mark the official status of The Queen's representative and accompany the Lieutenant Governor to all official engagements. You may have seen them standing alongside me on stage.
Not only do Aides-de-Camp serve our communities in organizations such as the Canadian Armed Forces, the RCMP, St. John Ambulance, conservation services and local police departments, they are dedicated volunteers outside of their day jobs too:
"Volunteering is a statement of democracy," says Chief Constable Neil Dubord of the Delta Police Department. "How we choose to volunteer in our community is a vote for the type of community we want to live in."
Inspector Nav Hothi, RCMP, describes volunteering as an opportunity to engage with communities and organizations: "It broadens my understanding of community needs, and, most importantly, I get to meet and learn from some amazing leaders, both young and old."
This week I was delighted to present a Vice Regal Commendation to Herman Ho of St. John Ambulance. The Vice Regal Commendation recognizes long-term or outstanding service to the Office of the Queen's representative. Herman has volunteered as an Honorary Aide-de-Camp since 2007, having served three different Lieutenant Governors, and was appointed Chief Honorary Aide-de-Camp in 2019. He provides valuable guidance on protocol, the wearing of orders, decorations and medals, and never hesitates to step in when help is needed.
Given current guidelines on group gatherings and social distancing, I presented Herman with his Commendation in the company of his fellow Aides-de-Camp during a video conference. While not quite the presentation I'd planned, we were all thrilled to see Herman recognized.

Do you know an outstanding volunteer who deserves to be recognized? Tell me about them and their work on my Twitter, Facebook or Instagram. You can also download posters, graphics and other fun ways to share your thanks to our volunteers from the Volunteer Canada website.