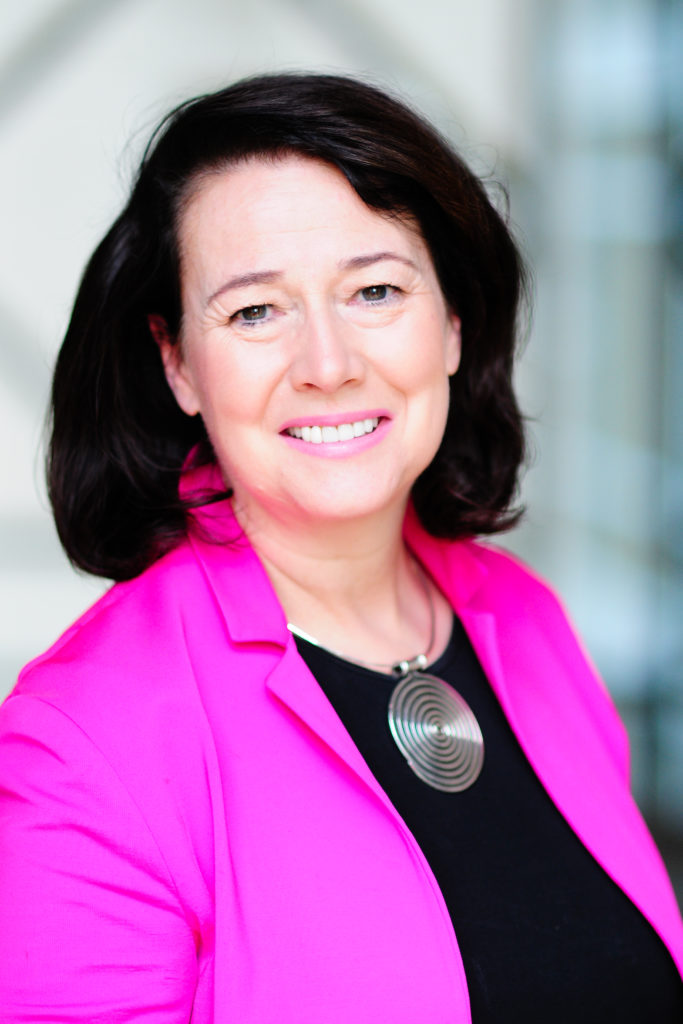 Dear friends,
Recently I received a thoughtful, handwritten message from a friend who is advocating the return of the letter as an antidote to the persuasive and addictive pull of instant e-communication. How lovely it is to receive something written with care, that can be enjoyed without pressure to respond immediately.
She has inspired me to think more deliberately about slowing down and creating more space for the tactile pleasure of pen and ink and for sharing thoughts the old-fashioned way. I've taken out my fountain pens and beautiful indigo and azure coloured inks, and have found some lovely stationery here at Government House.
Like many people, I find myself increasingly engaged in technology and spending far less time reading than I used to. Please understand that I do appreciate both the benefits and the problems associated with new forms of communication; this is a complex topic and my point is not to debate the pros and cons in these few short paragraphs. Rather, it is to argue for a balance and to advocate for the place of the book – the importance of literature – in our lives today.
And so it is that I offer a few eclectic recommendations, in no particular order and with no particular agenda, except to share some works that have challenged me, inspired me, or given me particular pleasure. I hope this may encourage you to pick up a new book yourself, discuss it with others and perhaps even share your thoughts through a hand-written letter to a friend.
1. All My Puny Sorrows by Miriam Toews. How can a book be so achingly, hauntingly sad and yet so hysterically funny? I love all of Toews' work and this is the most recent. But if you've never read her, you might start with Summer of My Amazing Luck or A Complicated Kindness.
2. Seven Fallen Feathers – Racism, Death, and Hard Truths in a Northern City by Tanya Talaga. Toronto Star investigative journalist, Tanya Talaga, chronicles the untimely deaths of seven indigenous high school students who left their home communities to attend school in Thunder Bay, Ontario. An indictment of the history of Canadian policies on indigenous peoples, and the tragic consequences for so many young people. Talaga will deliver the 2018 Massey lectures. She deserves much credit for this splendid work.
3. Tyrant: Shakespeare on Politics by Stephen Greenblatt. Renowned Shakespearean scholar, Stephen Greenblatt examines the figure of the tyrant in plays such as Richard III, Macbeth, Coriolanus, Julius Caesar, King Lear and more. Greenblatt explores the use and abuse of power, politics and rhetoric, and asks how a sane and stable country can fall prey to a morally corrupt, brutal or sociopathic leader. This book has clear contemporary relevance. It's truly and radically brilliant. I think you will find it well worth reading.
4. Full Disclosure by Beverly McLachlin. Former Chief Justice of the Supreme Court of Canada, Beverley McLachlin retired from the bench about a year ago. Most people would kick back and take life easy for a while, but not Justice McLachlin. She's written and published her first novel … a courtroom drama that's a real page-turner. (I feel like such an under-achiever!)
5. Startle and Illuminate: Carol Shields on Writing, edited by her daughter Anne Giardini and grandson Nicholas Giardini. Passages are judiciously selected from papers, letters and notes that provide clear practical advice and generous encouragement for anyone trying to write. It's full of wisdom and beautifully written, just as one would expect. If you don't read this, just read anything by Carol Shields, OK?
6. Quiet: The Power of Introverts in a World that Can't Stop Talking by Susan Cain. This book tracks the rise of the extrovert ideal in contemporary society, and documents how much is lost by undervaluing introverts. It resonates with my own introverted side.
7. Men Explain Things to Me by Rebecca Solnit. A short book of essays, including the famous one that gives the collection its title. You'll understand the term "mansplaining" and how it came about. This is a feminist classic and it's deadly witty.
8. 21 Things You May Not Know about the Indian Act: Helping Canadians Make Reconciliation with Indigenous Peoples a Reality by Bob Joseph. Bob Joseph is a respected trainer on Indigenous relations. As the title indicates, this is a guide to understanding the Indian Act and its impact on the health, education, income levels, incarceration and child apprehension rates of generations of Indigenous peoples. Among other things, it connects the Indian Act with need for a National Inquiry on Missing and Murdered Indigenous Women.
9. On Tyranny: Twenty Lessons from the Twentieth Century by Timothy Snyder. This is a short but compelling read. It's a salutary reflection on the characteristics that put society at risk for tyrannical leadership. I particularly appreciate the section that reminds us of the power of language and the importance of choosing our words deliberately and with discretion. Subtlety and nuance are lost when language is limited and degraded. A great discussion topic for high school students, or anyone who cares about democracy and governance. Snyder has written a longer treatise on a related theme in The Road to Unfreedom. I haven't read it myself, but my incredibly well-read husband recommends it most highly.
10. The Book Thief by Markus Zusak. This is a recommendation from our friend, Aria Stewart, a favourite walking companion of our dog MacDuff. It's won numerous library and young adult literature awards. I'm picking up a copy for myself.