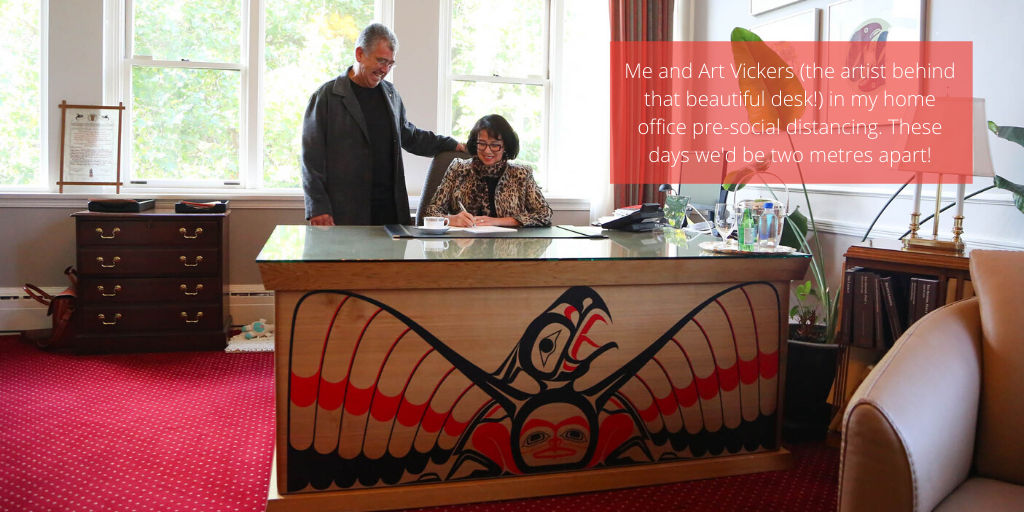 With as many people as possible working remotely to prevent the spread of COVID-19, I want to share some tips on maintaining a healthy home environment. Isolation and an improper work station set-up can take a toll on our mental and physical health.
I've been working from home since I moved into Government House, almost two years ago! I find it helpful to follow a structured day with a routine, proper office set up and time to get some exercise. Luckily my "Vice Regal Canine Consort" MacDuff makes sure I take daily walks around the beautiful grounds here at Government House.
While we all do our part to prevent the spread of the virus by staying at home, make sure you do your part to take care of yourself as well!
Have you had to get creative with your home office set-up? Share it with me on my on my Twitter, Facebook. or Instagram.