Government House is delighted to take part in Get Growing, Victoria!, a free food seedlings distribution program created by the City of Victoria in partnership with community and non-profit organizations supports communities disproportionally impacted by the COVID-19 pandemic.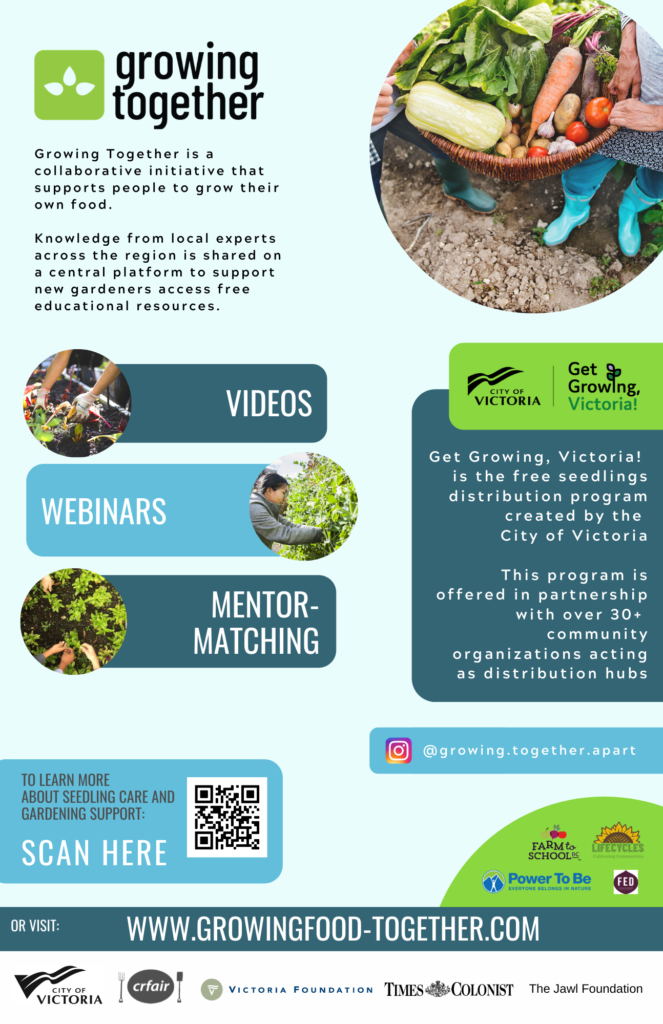 We're proud to be one of 30 community partners helping to distribute more than 75,0000 edible plant starts grown by the City of Victoria.
Join us on Friday, June 12, 2020, at the Victory Over COVID-19 Garden at Government House. We'll be handing out starters, in addition to educational materials on how to help your new seedlings thrive.
10:00 a.m. – Distribution opens for seniors and immuno-compromised
11:00 a.m. – Distribution opens to the general public
2:00 p.m. – Distribution closes
We'll be handing out 2 of each type of plant per person, with up to a maximum of 6 plants per household.
There will be protocols in place to support COVID-19 safety. Please make sure to respect physical distancing, follow directions on where to enter line ups and where to exit, and note the following:
If you are sick, please stay at home
Sanitize your hands at the beginning and end of the seedlings pick-up (hand sanitizer onsite)
Bring your own tray or carrying mechanism to take home the plants
Do not pick up or touch plants you are not taking home; take the first one you touch
Find tips on where to plant, how to plant and care for each crop, and free videos, webinars, mentor-matching and more.
Want to share your new garden? Tag @Growing.Together.Apart on Instagram or use the hashtag #GetGrowingVictoria on social media.