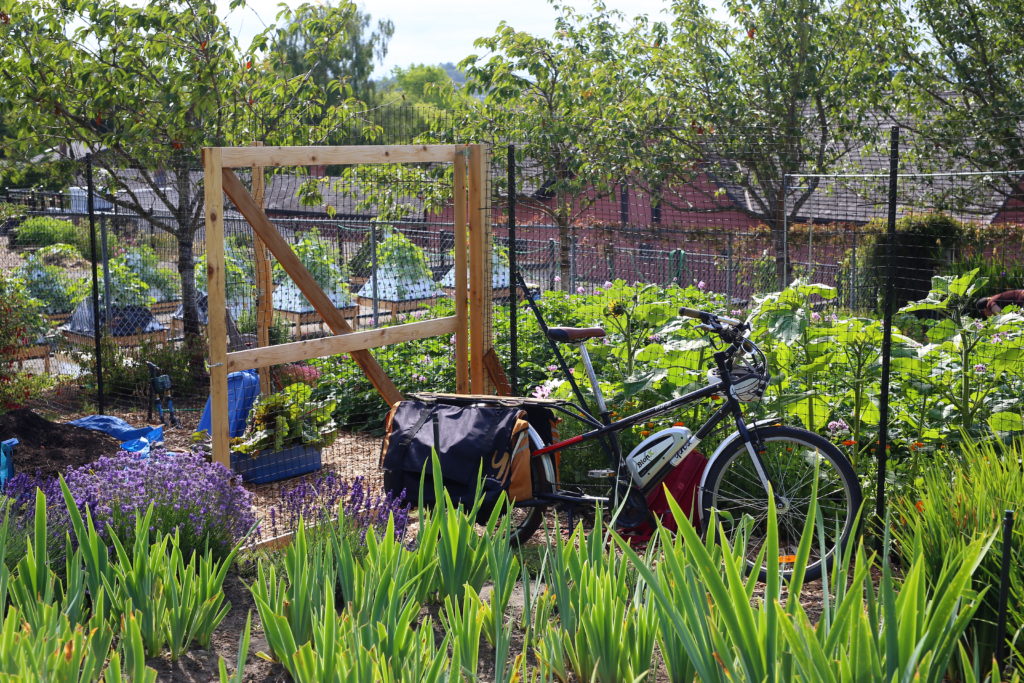 At the start of the summer, I shared that Government House would be closing for long needed upgrades and refurbishments. I am pleased to announce that work has begun, under the management of the Real Property division of the Ministry of Citizens' Services. Renovations are expected to take approximately one year, from August 2020 to September 2021. Staff have moved to a temporary office, where support for the Office of the Lieutenant Governor and Government House will continue.
Happily, over the summer months, Rudi's Tea Room and our grounds remained open to the public while renovation preparation was underway. Rudi's is now closed for the season—thanks to all who stopped by for lunch or a cup of tea, and for your flexibility and respectfulness in regard to our COVID-safe take-out format this year. And a huge thank you, as always, to our devoted volunteers who make the Tea Room and grounds so special to visit!
I am pleased to share that during the renovations, the grounds at Government House will remain open for public use daily from dawn to dusk. Small groups must adhere to the most up-to-date recommendations from the Provincial Health Officer and social distancing is strongly encouraged. In the interest of public safety, there may be occasions when partial or complete closure of the grounds may be necessary. These will be announced on our website and social media profiles.