A visit to the grounds of Government House is a treat for the senses: abundant roses, the scent of fresh herbs, a riot of colour in flowering bushes and shrubs of all shapes and sizes. Towering trees line lush green lawns, and pathways meander through meadows of camas lilies, Garry oaks, and waving golden grass.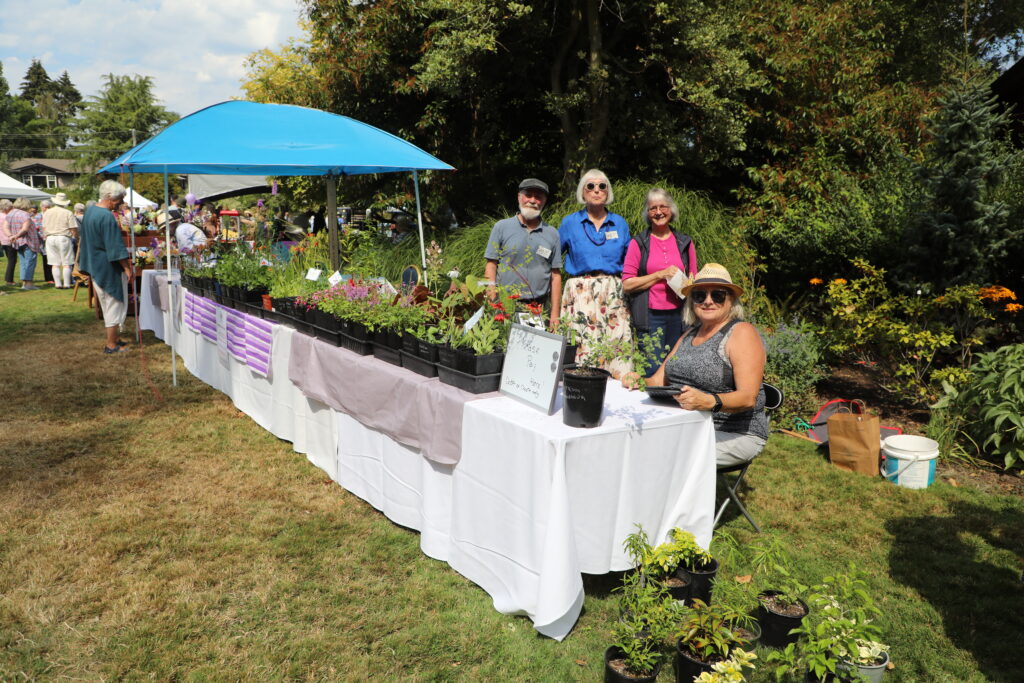 The scale and beauty of the grounds of this National Historic Site would not be possible without the tireless efforts of the Friends of Government House Gardens Society. This incredible cadre of volunteers has given their skills, and knowledge for thirty years, helping to create a lush oasis in the middle of Victoria, open for the public to enjoy every day from dawn until dusk. Formed in 1993 under the Honourable David Lam, 25th Lieutenant Governor of British Columbia, the achievements of the Friends have garnered many accolades: Her Late Majesty Queen Elizabeth II shared fond memories of the gardens from her visits to British Columbia, and Gardens Canada named the grounds a "Top 100 Garden Moment of Canada" in 2022, the Year of the Garden.
Every year, Volunteer Week celebrates those who share their time and talent to support their communities. The Friends are no exception—their efforts touch many facets of Government House, and enhance its spaces for visitors, staff, and the Lieutenant Governor alike. While the majority of volunteers work in the gardens throughout the spring and summer, others lend their expertise to curating the Costume Museum, welcoming and serving guests at the seasonal Rudi's Tea Room, preserving history as a member of the Government House archives team, or assembling exquisite arrangements of flowers for events and teas. There's even a nursery where the Friends offer well-rooted perennials for sale—a little slice of Government House to take home to your own garden!
The Friends are always looking for new volunteers for a myriad of positions. If you're interested in volunteering with the Friends of Government House Gardens Society, check out their website for more information. You can also visit Rudi's Tea Room, opening for the season on Tuesday, May 23, 2023.