One positive thing I have observed during the COVID-19 crisis is the multitude of ways British Columbians are supporting one another and helping their communities. From offering to assist our senior neighbours with grocery shopping to cheering every night for healthcare workers to finding unique ways to connect while staying apart, British Columbians have stepped up to meet the challenges of COVID-19 in a myriad of inspiring ways.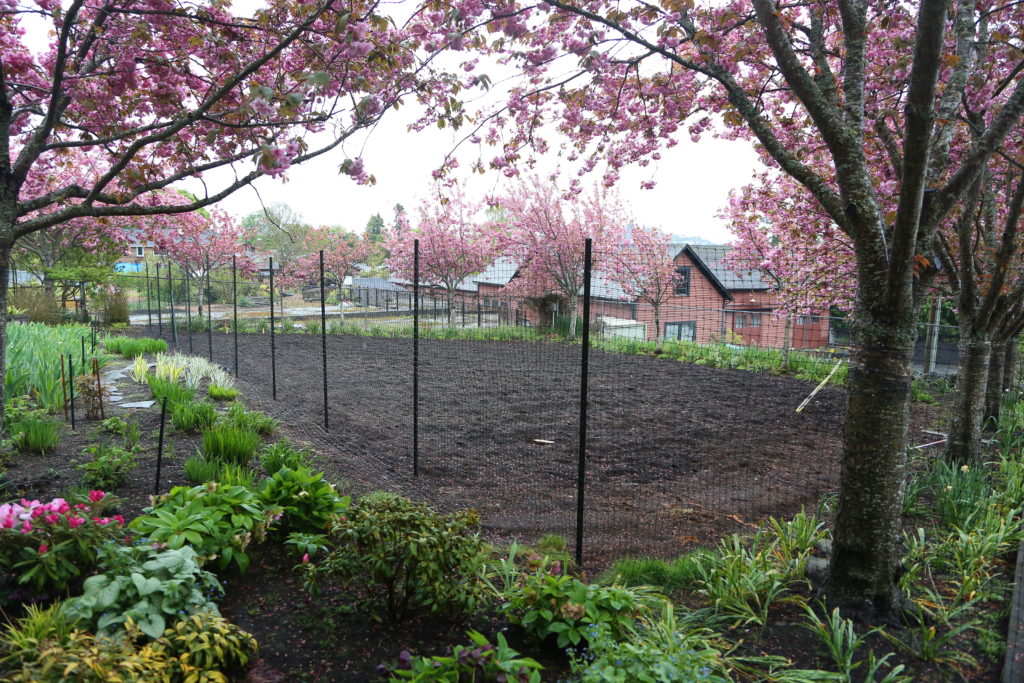 Here at Government House, we want to do our part as well, and that's why we're working with community partners, including the City of Victoria, to create the Victory Over COVID garden (VOC). Building on the City's Get Growing, Victoria! project, we're adapting a formerly grassy patch of land into a 3500 square foot garden. We want to promote food security and engage students and local volunteers in growing fresh vegetables for distribution to food banks and non-profit organizations.
The VOC garden is inspired by the Victory Gardens planted across Canada during the Second and First World War. The ideal Victory Garden transformed under-utilized urban space into plots of agricultural production. Most were symbolic gestures: while many plots produced only small yields, they represented patriotic citizenship, a pleasant, productive diversion, and a desire to support the war effort in any way possible. A generation of Canadians learned a new set of skills, increasing their self-sufficiency and gaining a new respect for farmers and producers.
Our new plot expands on the current vegetable gardens at Government House, which have been lovingly tended by the Friends of Government Gardens House Society since 2009. The current vegetable garden, overseen by volunteer and retired organic vegetable grower Mary Cake, currently produces 25 crops a season, with 63 varieties and 1700 transplants, for a yearly yield of at least 4000-5000 lbs of produce. These beautiful vegetables—everything from summer squash to tomatoes to sugar snap peas—are donated to local charities, sold to Friends and neighbours and supply fresh goods for our seasonal tea room. We also enjoy fruitful partnerships with organizations like the Growing Young Farmers Society, an initiative combining classroom teachings with hands-on gardens work for students of all ages.
We're looking for people passionate about gardening and supporting their communities to join our VOC garden. If you're interested in volunteering or have further questions, contact Vasuhi Collins, Operations Manager for Government House.