The Trailblazers: those who spoke up, acted out, pushed for reform when it was controversial to do so; who bravely came out to a society not ready to accept their identity; when being their true self meant potentially sacrificing their career, the risk of losing family and friends, and even risk of harm to their safety and well-being.
The first category of the Commemorate 50 Timeline is devoted to a selection of trailblazers whose work laid the groundwork for equal rights for LGBTQ2S+ people in Canada. They represent activists, artists, writers, athletes and politicians. Through acts both large and small, their defiance of the social constructs of their times paved the way for the free expression of the LGBTQ2S+ community, and continues to inspire further change to this day.
Learn more about ted northe, Jane Rule, Pierre Trudeau, Paul Wong or Mark Tewksbury, and follow the C50 Timeline on Twitter, Facebook and Instagram.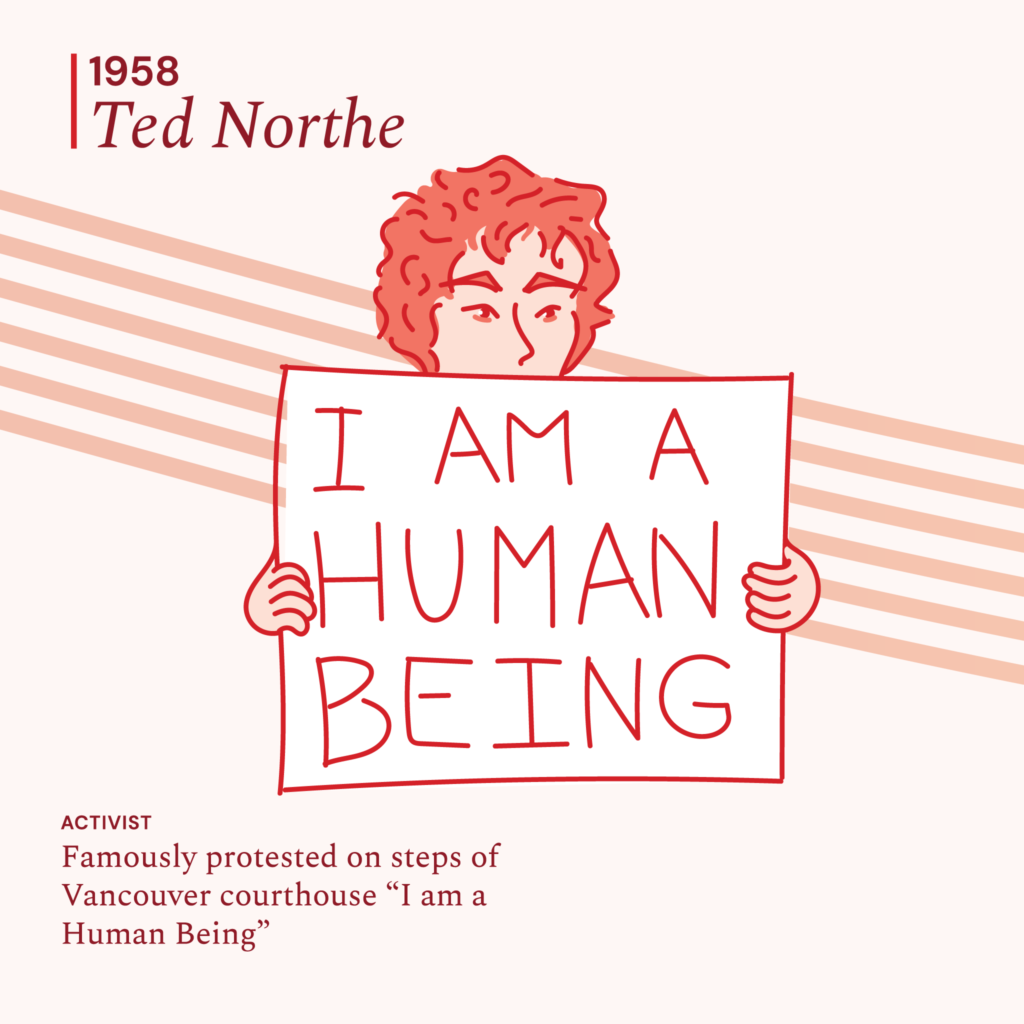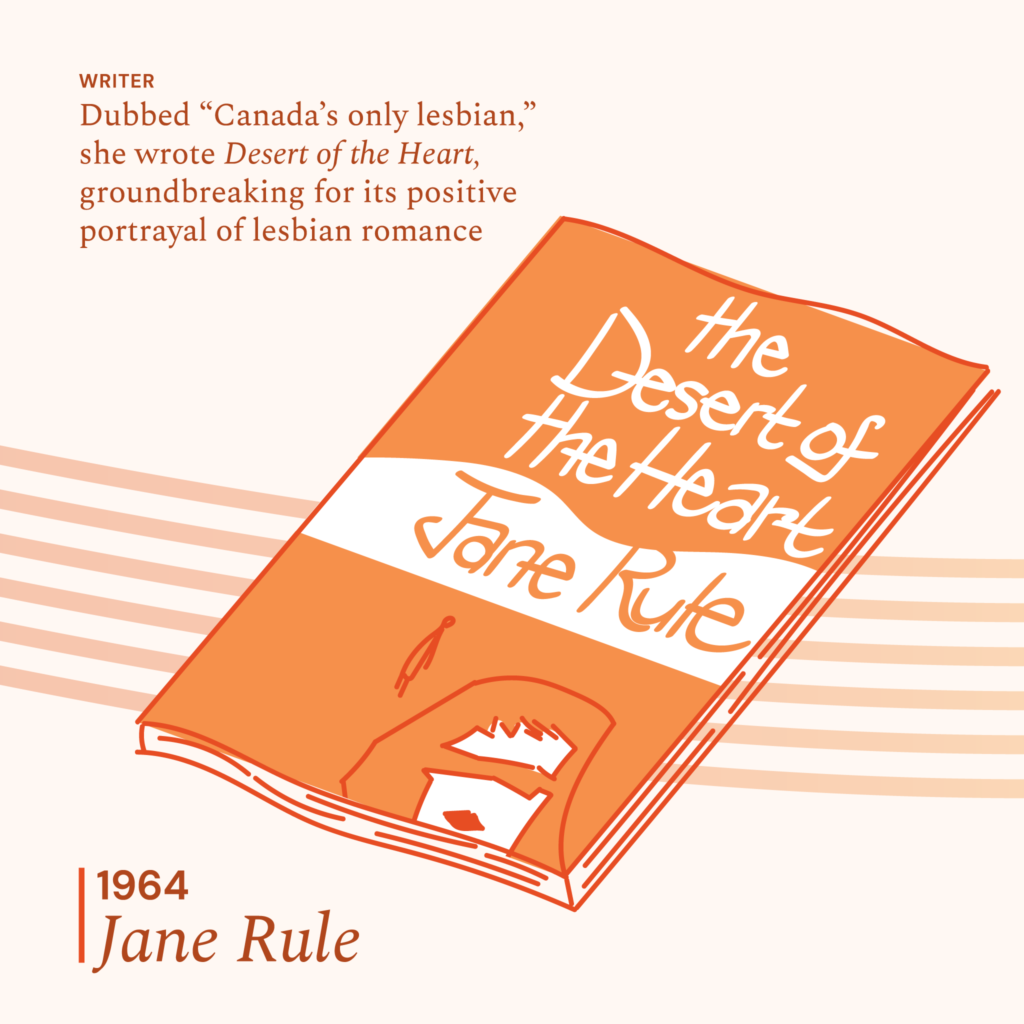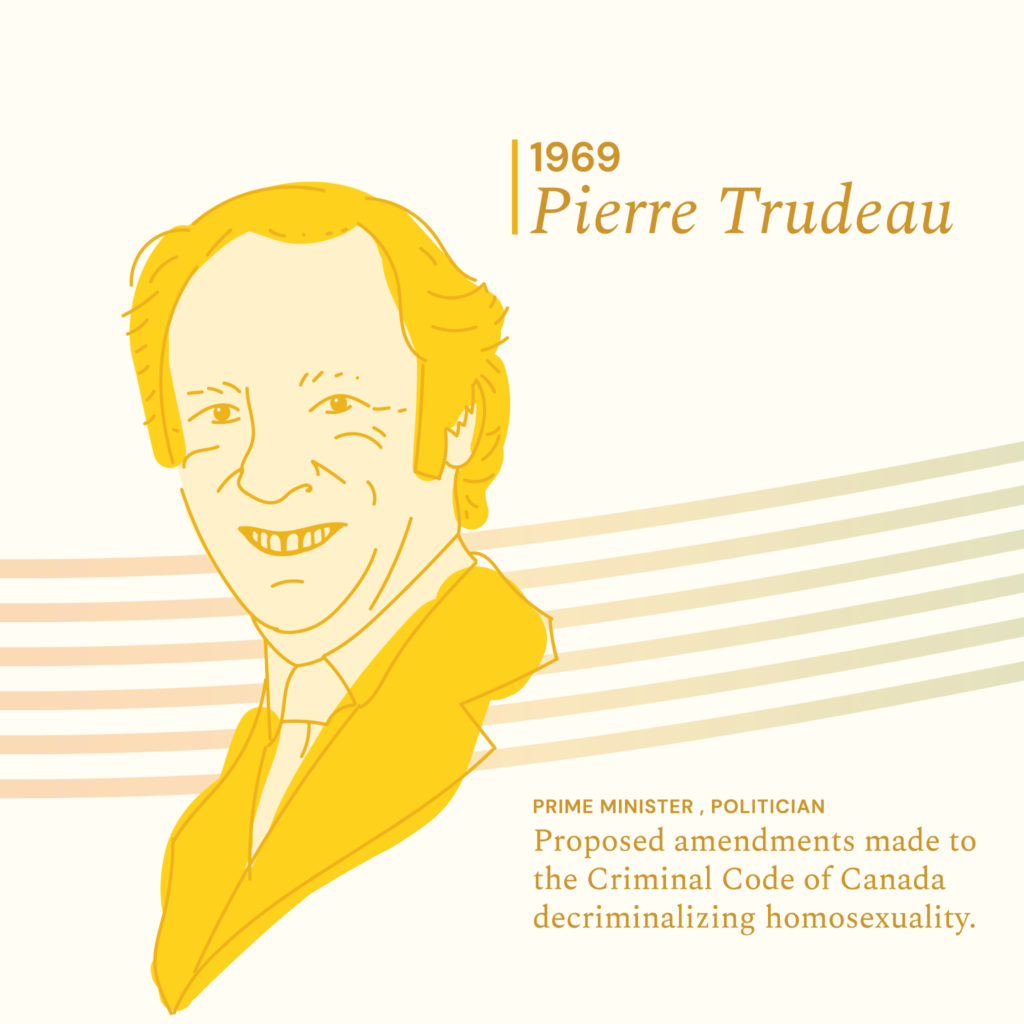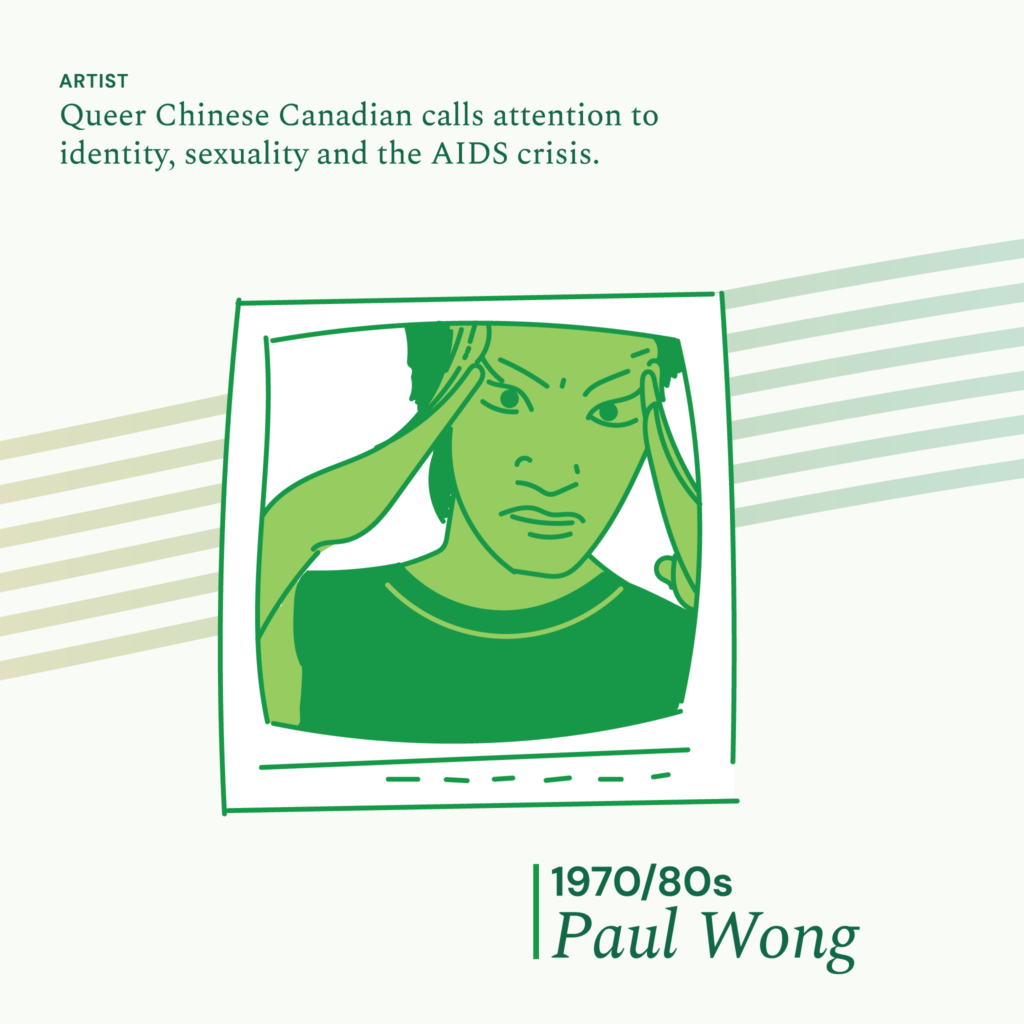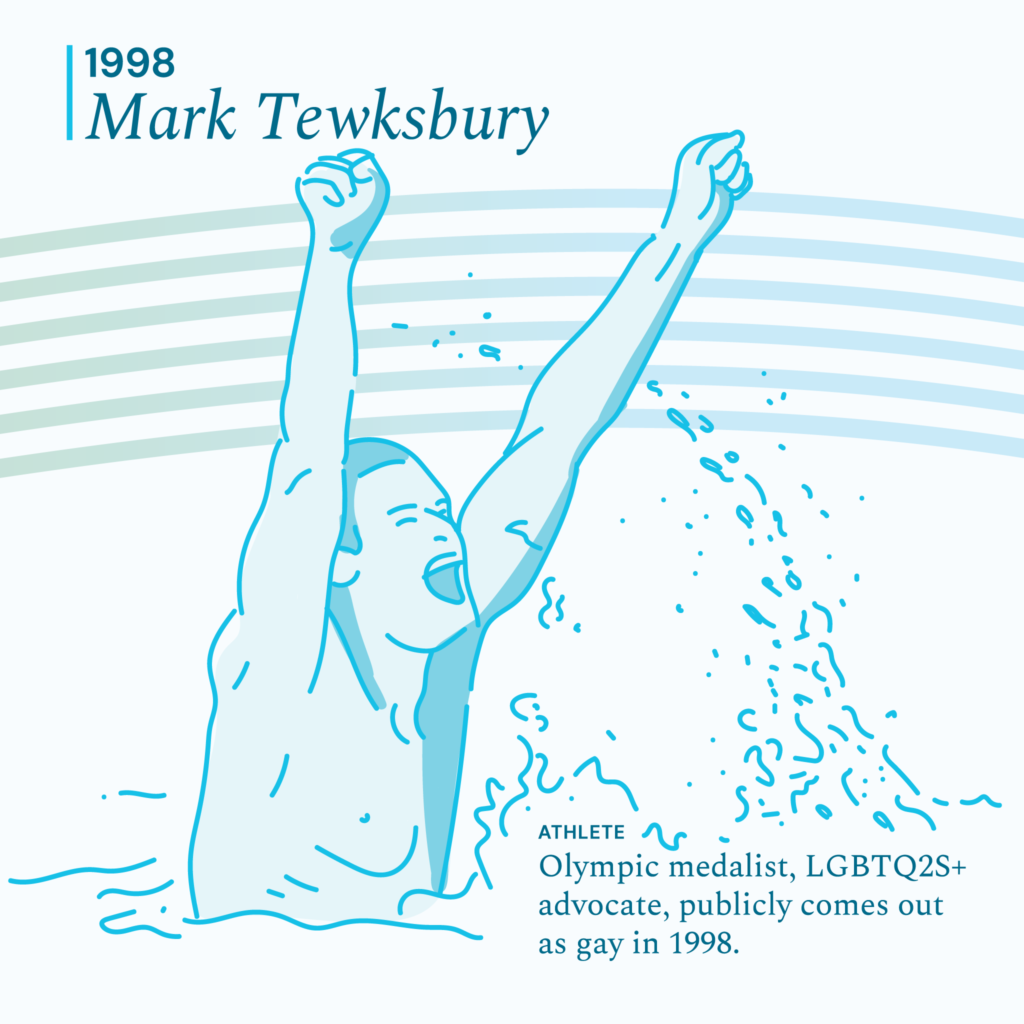 In 2019, Canada recognized the 50th anniversary of the partial decriminalization of homosexuality, a crucial milestone in the history of equal rights for LGBTQ2S+ Canadians. With funding from Heritage Canada, the Office of the Lieutenant Governor launched Commemorate 50 (C50), a year-long series of events and initiatives celebrating the accomplishments and contributions of the LGBTQ2S+ community, and championing their tireless work done to advance equality, past and present.
Artwork by Aaron Bergunder and The Number.