Gender identity is internal and personal. It's an expression of gender that can only be determined by an individual. For LGBTQ2S+ people in Canada, gender identity, while deeply personal, has long been challenged by the overarching values of society, contained by the idea that one must identify as man or woman, and that one must adhere to whichever gender they were assigned at birth. While aspects of gender identity have greatly expanded in recent times, people who are transgender or gender non-conforming still face discrimination, harassment or violence.
The third category of the Commemorate 50 Timeline is devoted to moments in Canada's history related to gender identity. Some of these are tragic, borne of discrimination, homophobia and transphobia. Others are triumphant, events in which the LGBTQ2S+ community shattered pre-conceived notions of gender identity, and allowed individuals to share their true determination of self. It is not without great hardship, pain and work that LGBTQ2S+ people in Canada have been able to declare their gender identity under the protection of human rights legislation; it is thanks to their sacrifices that "all individuals should have an opportunity equal with other individuals to make for themselves the lives that they are able and wish to have."
Learn more about the Fruit Machine, Pride celebrations, the 2010 Winter Olympics Pride House, SOGI 123, or the 2017 Human Rights Act, and follow the C50 Timeline on Twitter, Facebook and Instagram.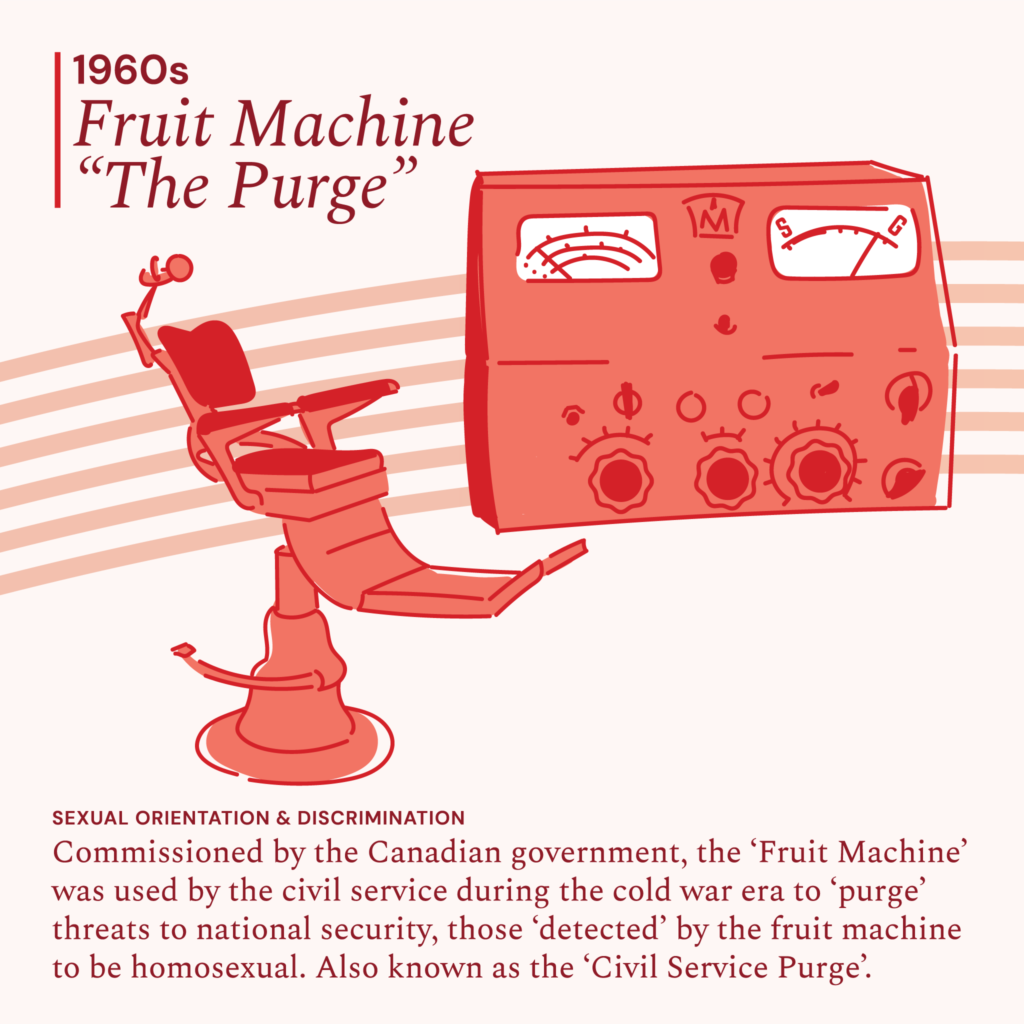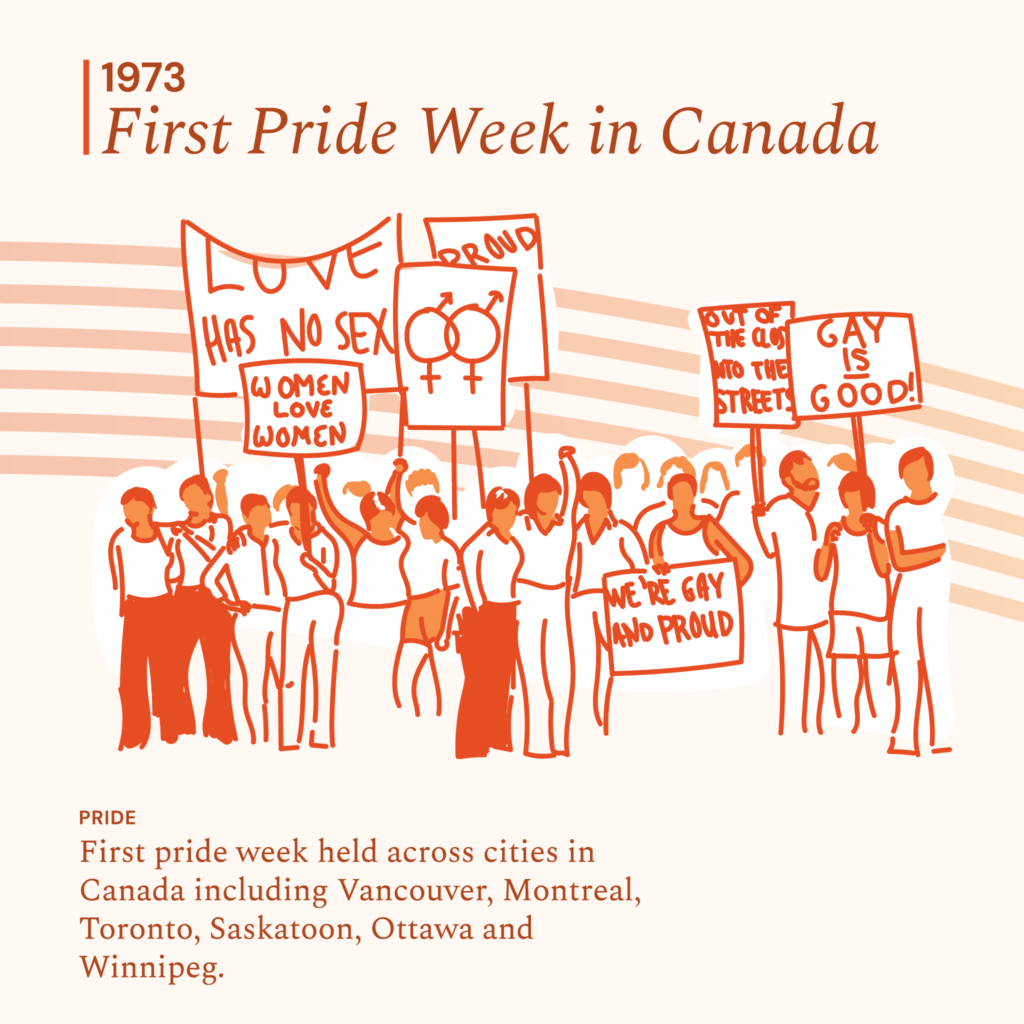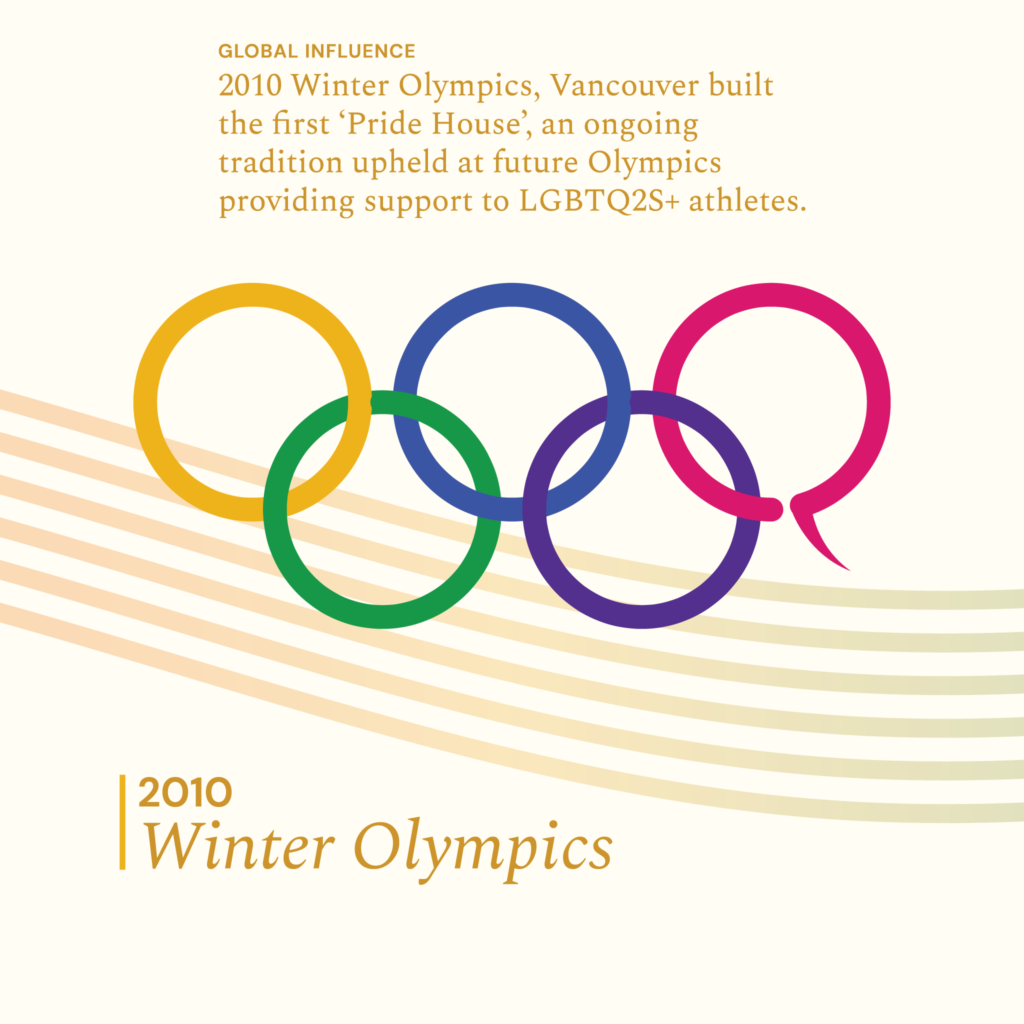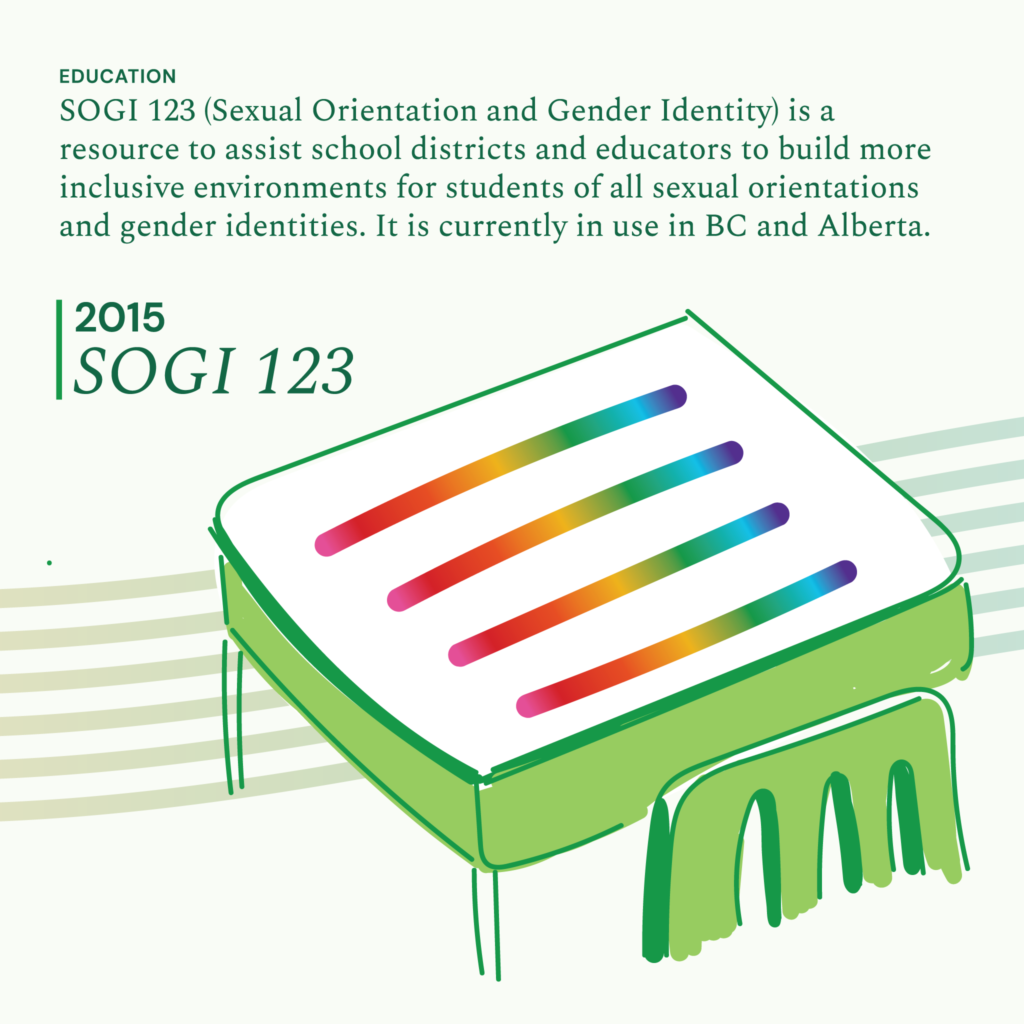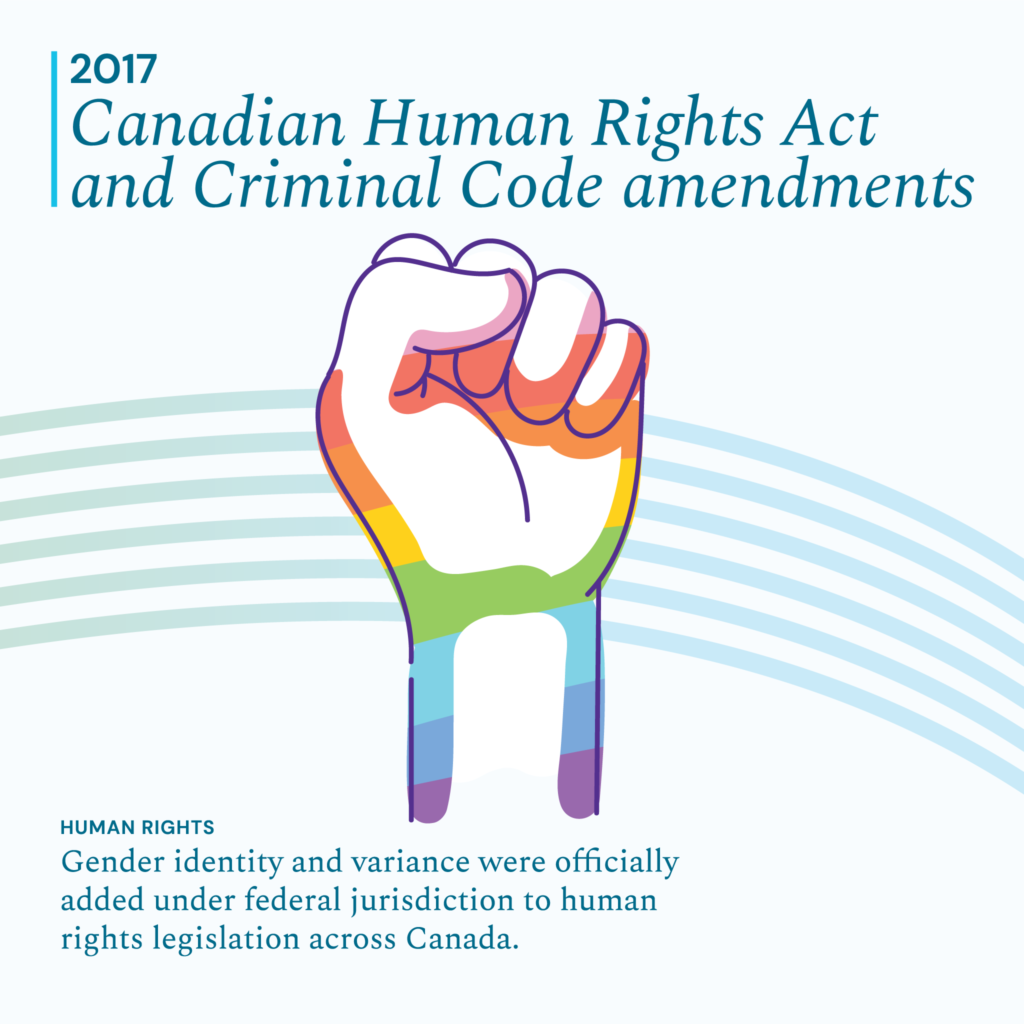 In 2019, Canada recognized the 50th anniversary of the partial decriminalization of homosexuality, a crucial milestone in the history of equal rights for LGBTQ2S+ Canadians. With funding from Heritage Canada, the Office of the Lieutenant Governor launched Commemorate 50 (C50), a year-long series of events and initiatives celebrating the accomplishments and contributions of the LGBTQ2S+ community, and championing their tireless work done to advance equality, past and present.
Artwork by Aaron Bergunder and The Number.