Civil rights are the foundation of our individual freedom. They entitle us to basic rights, safety, dignity and respect, that allow us to participate in society without discrimination or repression. For LGBTQ2S+ people in Canada, civil rights have not always guaranteed their freedoms. The road to equal rights has been paved with much hardship, and it's as important to acknowledge the challenges imposed by discrimination as it is to celebrate the successes.
The Civil Rights category of the Commemorate 50 Timeline represents this long journey, that still hasn't come to an end for many. The freedoms many took for granted were not given easily to LGBTQ2S+ people, often resulting in tragedy, like the many lives lost to the AIDS/HIV crisis. But the freedom to marry whomever one loves, to adopt children, or to enlist and serve in the military, open and proud– these are the civil rights help make Canada a better country, where its citizens may live, love and exist as themselves, and have their right to do so protected under law.
Learn more about AIDS/HIV in Canada, the history of LGBTQ2S+ people in the Canadian Armed Forces, LGBTQ2S+ adoption in BC, Bill C38, or gender neutral documentation, and follow the C50 Timeline on Twitter, Facebook and Instagram.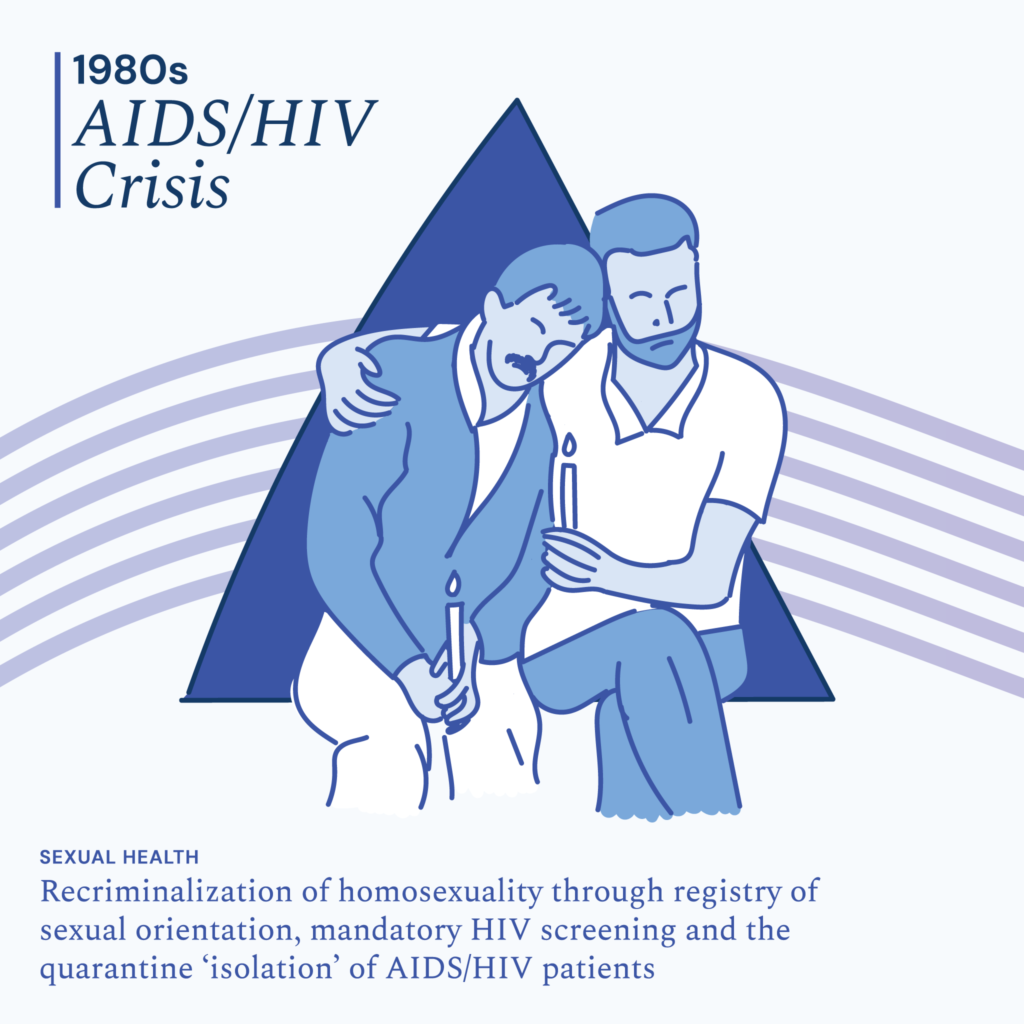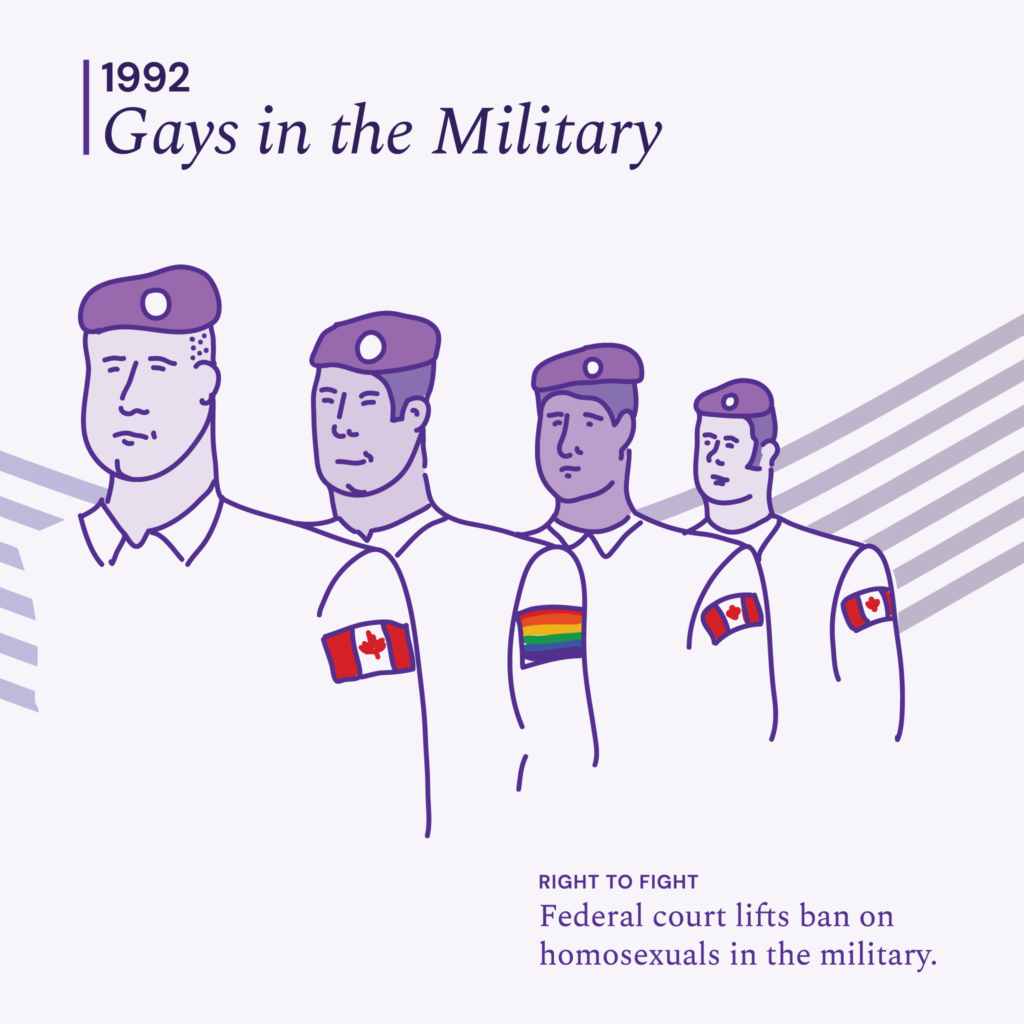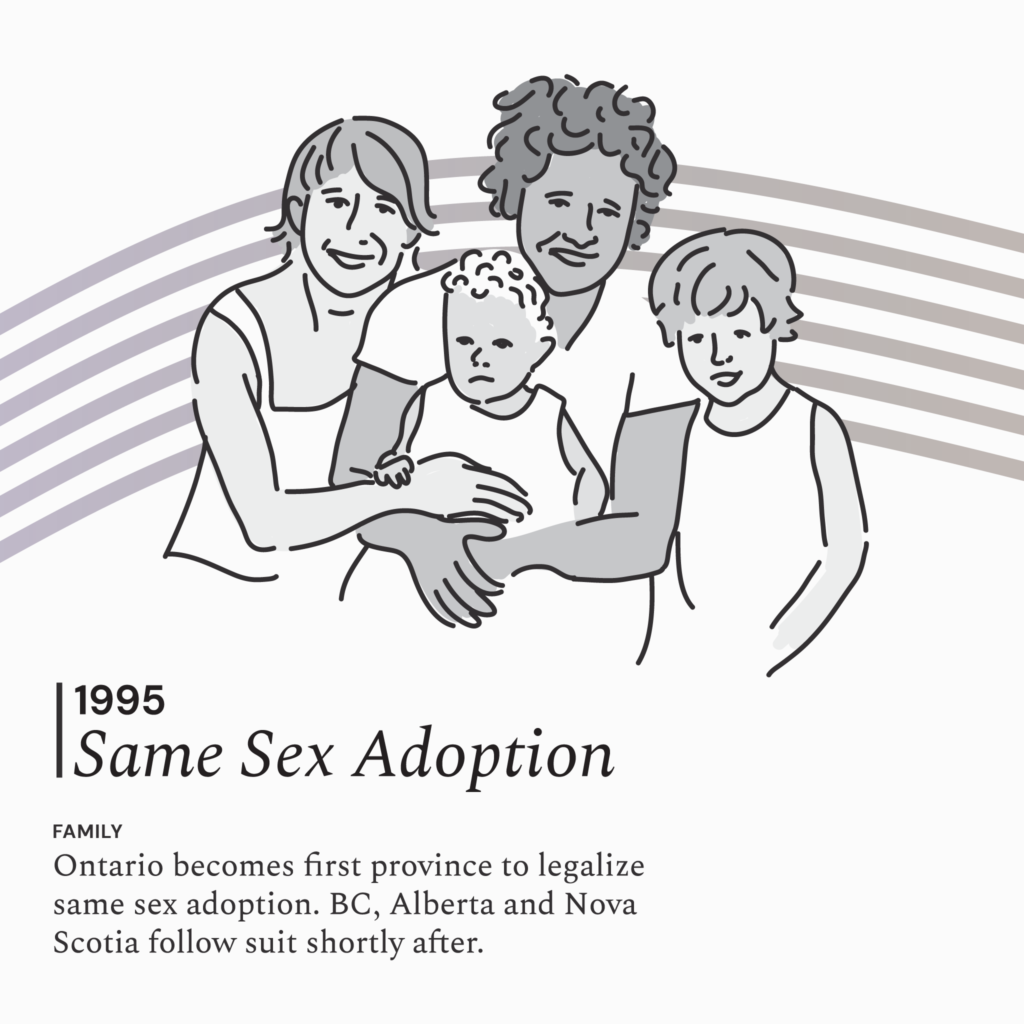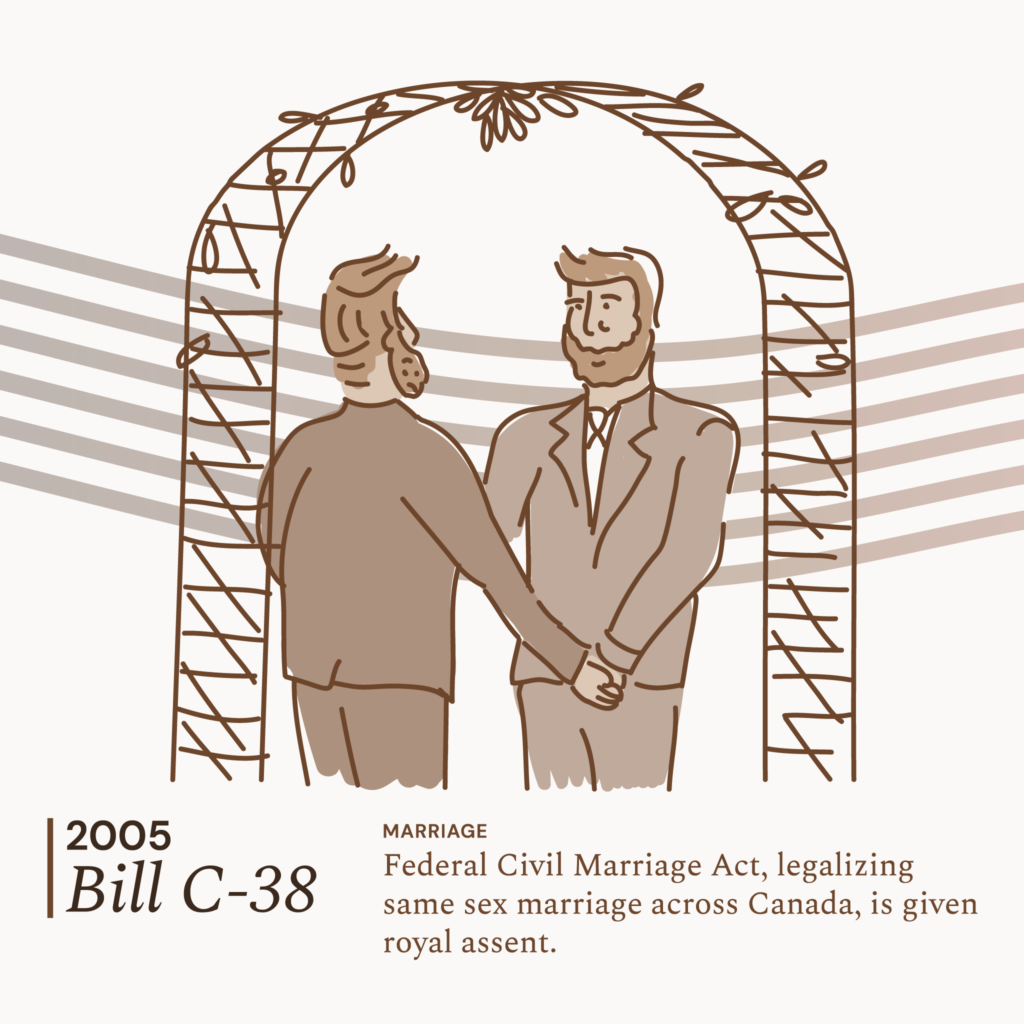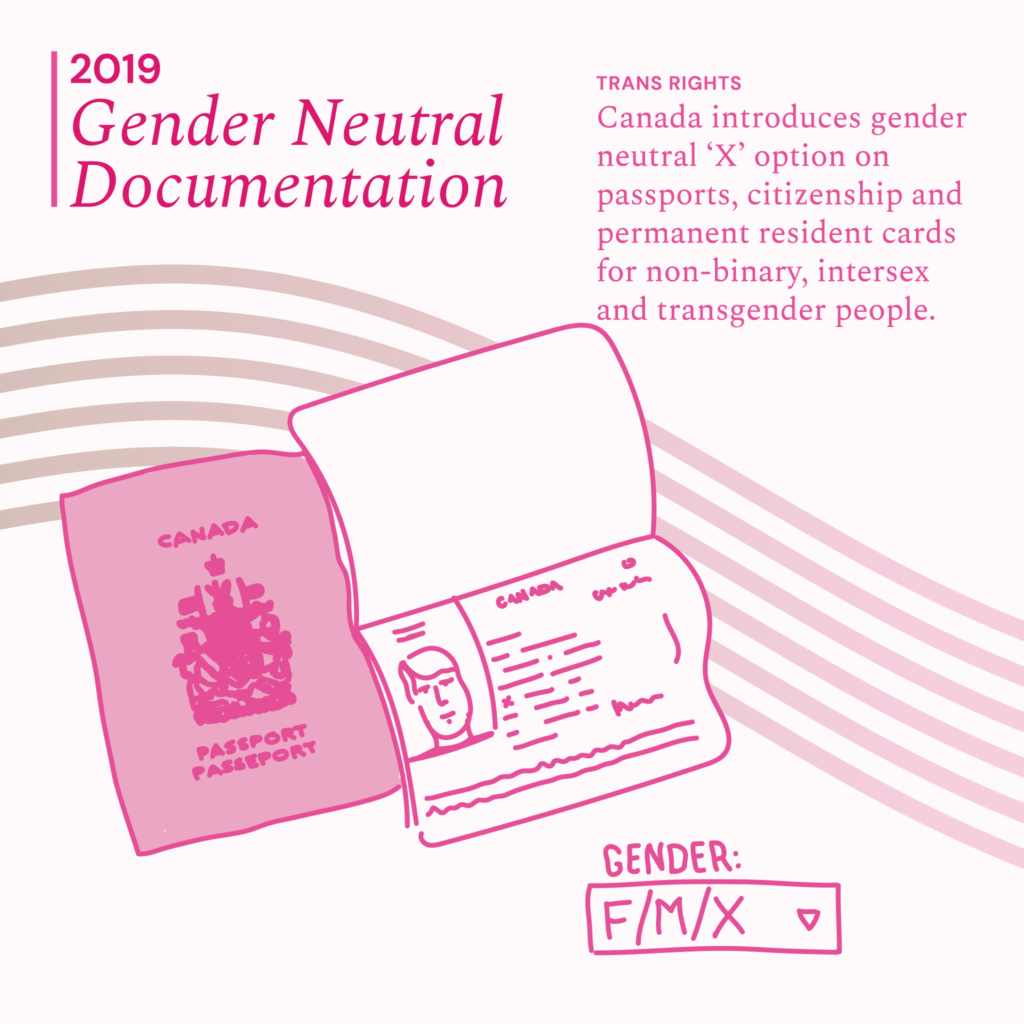 In 2019, Canada recognized the 50th anniversary of the partial decriminalization of homosexuality, a crucial milestone in the history of equal rights for LGBTQ2S+ Canadians. With funding from Heritage Canada, the Office of the Lieutenant Governor launched Commemorate 50 (C50), a year-long series of events and initiatives celebrating the accomplishments and contributions of the LGBTQ2S+ community, and championing their tireless work done to advance equality, past and present.
Artwork by Aaron Bergunder and The Number.