Creative expression has long been an outlet for the silenced and oppressed, through music, dramatic performance, the written word and more. In times when an LGBTQ2S+ person with a public platform was considered controversial, those who used their talents to push boundaries, create conversation and put themselves in the spotlight could face backlash, blacklisting and punishment for sharing their authentic voices.
The second category of the Commemorate 50 Timeline is devoted to a selection of LGBTQ2S+ pioneers in the arts, who stayed true to their creative selves when it felt impossible for many to do so, along with cultural moments that gave further space for members of the LGBTQ2S+ community to find their voice and place within Canadian society. They represent actors, publishers, legislators, writers, business people, refugees, immigrants, Indigenous Peoples, and more, whose courage in the face of discrimination helped shape the artistic landscape of Canada today.
Learn more about The Body Politic, the New Immigration Act, Two Spirit people, Kids in the Hall or Little Sisters bookstore, and follow the C50 Timeline on Twitter, Facebook and Instagram.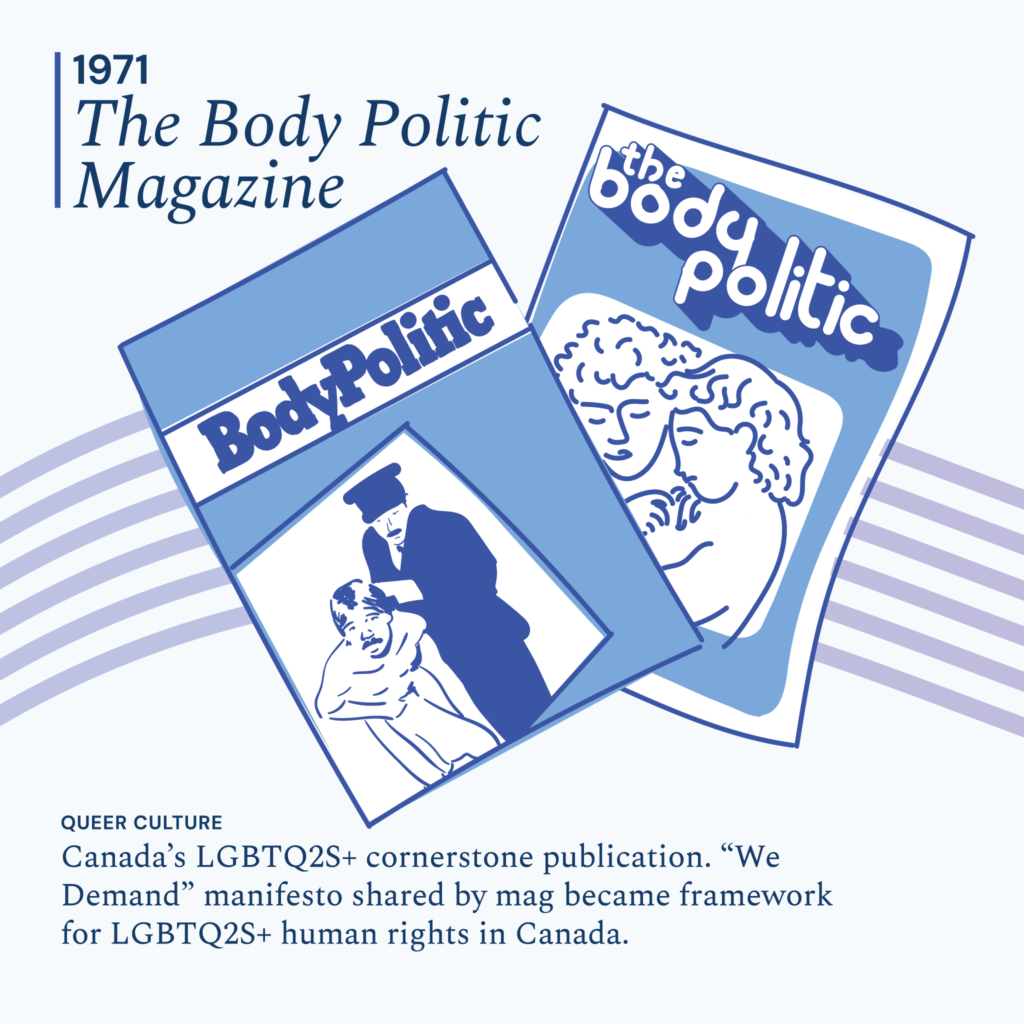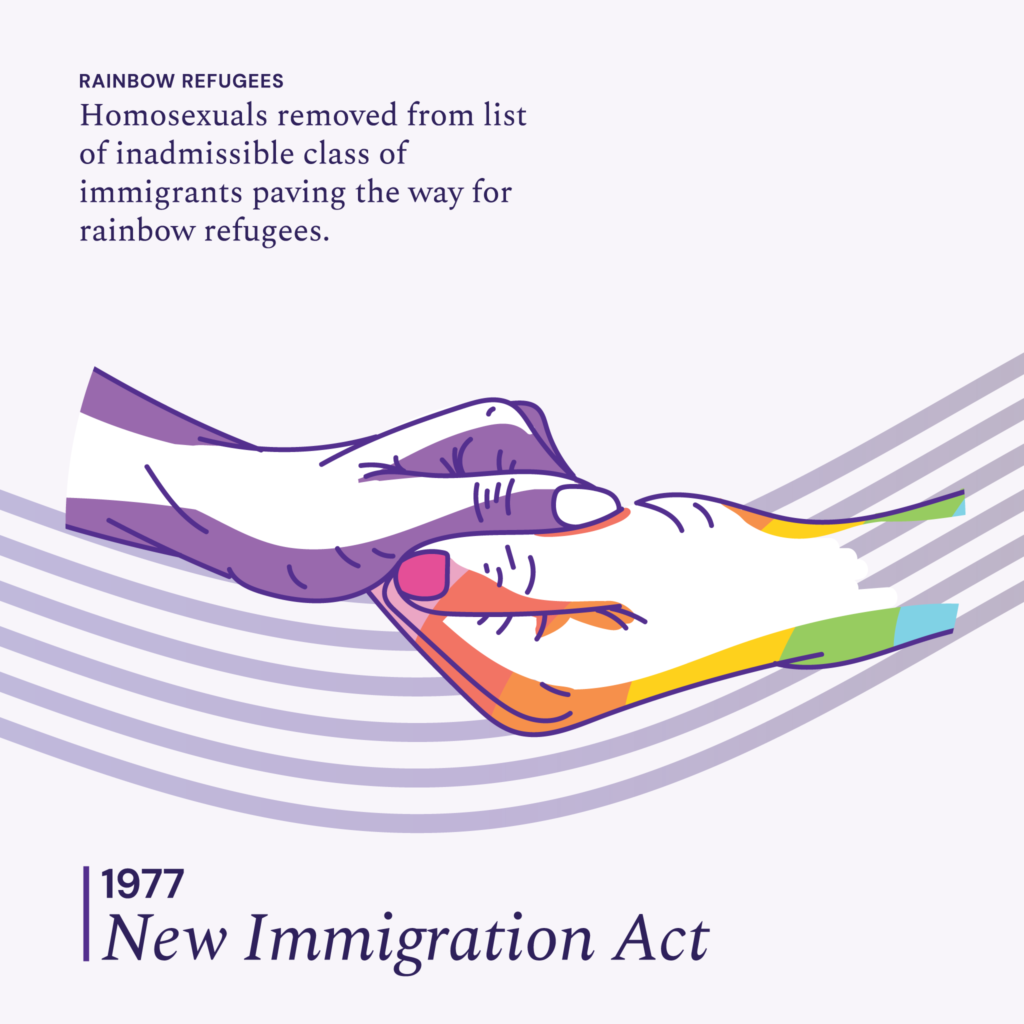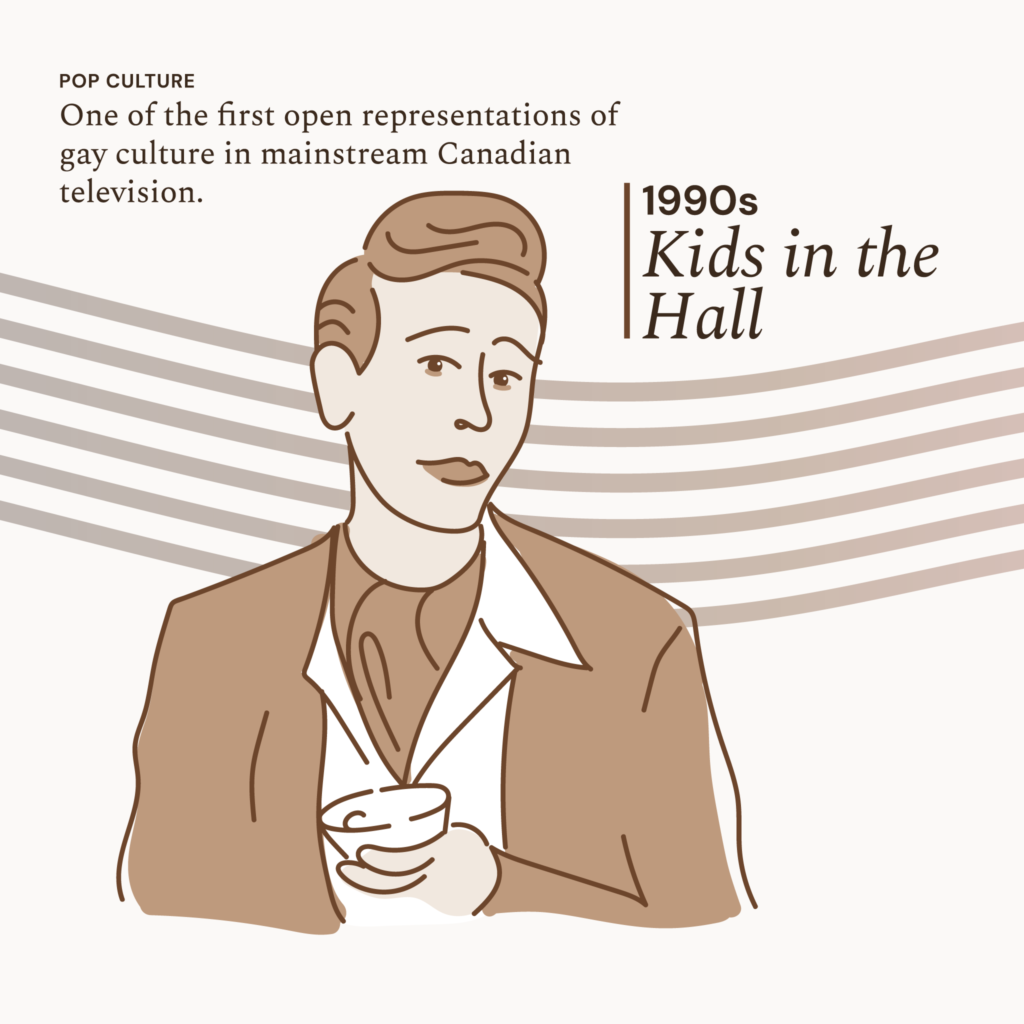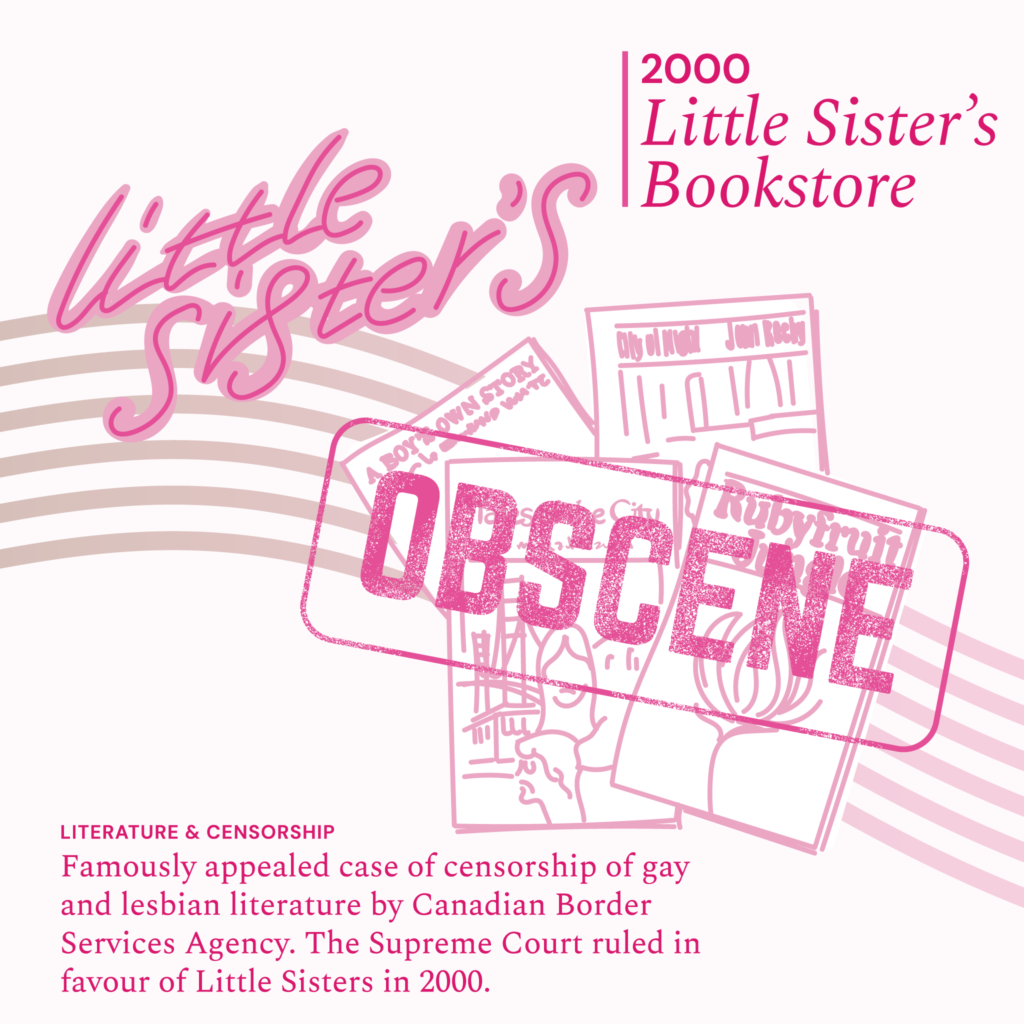 In 2019, Canada recognized the 50th anniversary of the partial decriminalization of homosexuality, a crucial milestone in the history of equal rights for LGBTQ2S+ Canadians. With funding from Heritage Canada, the Office of the Lieutenant Governor launched Commemorate 50 (C50), a year-long series of events and initiatives celebrating the accomplishments and contributions of the LGBTQ2S+ community, and championing their tireless work done to advance equality, past and present.
Artwork by Aaron Bergunder and The Number.