British Columbia is rich with people of legendary status, people who looked the hardships of life in the eye and stared them down. Along the way the tales of their seemingly impossible feats became folklore. In other words they are larger than life.
Carole Taylor, a legend in her own right, set out to document BC's living legends. "We wanted to ensure we recognized and preserved the stories of these extraordinary women and men as told by them," Carole explains. "We wanted to capture their personalities, their drive, their enthusiasms and great devotions."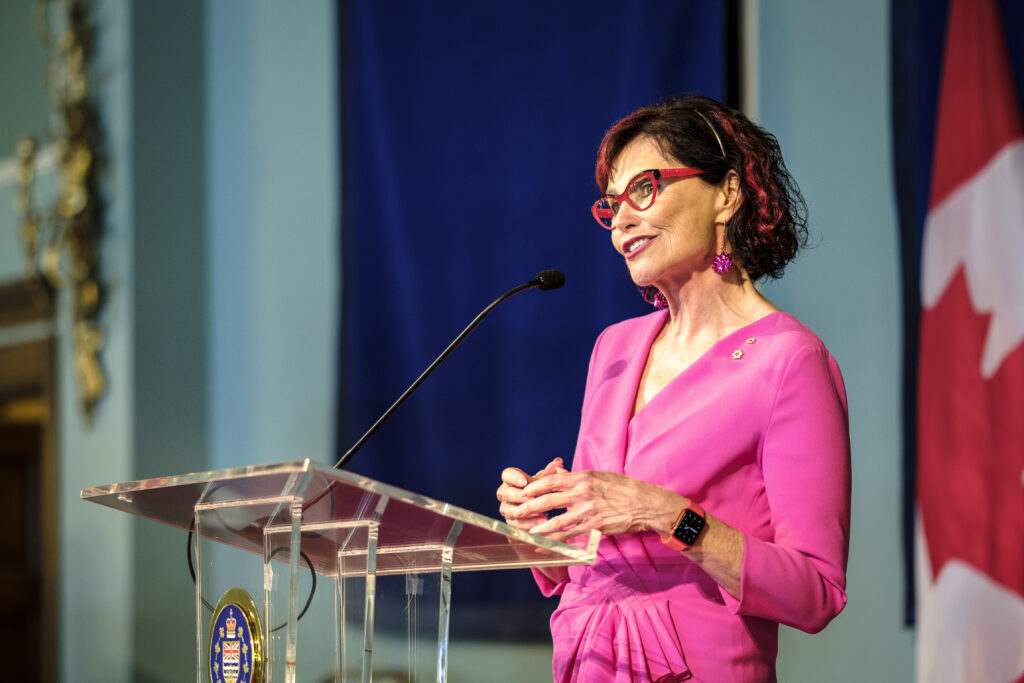 The legends include artists, business people, social advocates, and environmentalists, along with others like Doug and Diane Clement, who convinced us to get off the couch and move; Ratana and Aaron Stephens, who guided us to consuming organic food; Chief Dr Robert Joseph, who showed us the path to reconciliation, and Jody Wilson-Raybould, who showed us what courage looks like when standing up to a Prime Minister.
Last night the Honourable Janet Austin, Lieutenant Governor of British Columbia, hosted at Government House a group of the legends whose stories were documented on the show, and raise a toast to their accomplishments.
"We focused on 26 extraordinary people," Carole says, "who have contributed to our province. Their reach has been global. These are the people Teddy Roosevelt was talking about, 'whose faces are marred by dust and sweat and blood. People who err, who come up short time and again.' Jimmy Pattison, Brandt Louie, Dempsey Bob and Joe Segal are just a few of the BC Legends we profiled."
BC Legends is dedicated to preserving the stories of these incredible people, and Government House is honoured to celebrate them.