In honour of International Women's Day, and in partnership with the BC Gender Equity Office, I'm sharing Champions for Equality, profiles of women in British Columbia whose work actively combats biases, broadens perceptions, and celebrates women's achievements.
Cybele Negris, President, CEO & Co-Founder, Webnames.ca
Cybele has been an entrepreneur for most of her career. Following the exit of a start-up in the late 90's, she met one of the pioneers of the Canadian Internet who was working to preserve a Canadian online identity by founding the .CA domain name. With the collaboration of a small team, Cybele worked to build a website that was the genesis of Webnames.ca, a company that grew from three to 30 people in just four months and generated $2.5 million in the first year of operation.
As an immigrant, a visual minority and mixed-race woman in the male dominated industries of construction and technology, Cybele felt she had to earn her credibility, especially in her youth as she appeared much younger than her age. Often, it was automatically assumed that she was the spouse or executive assistant of a male business partner.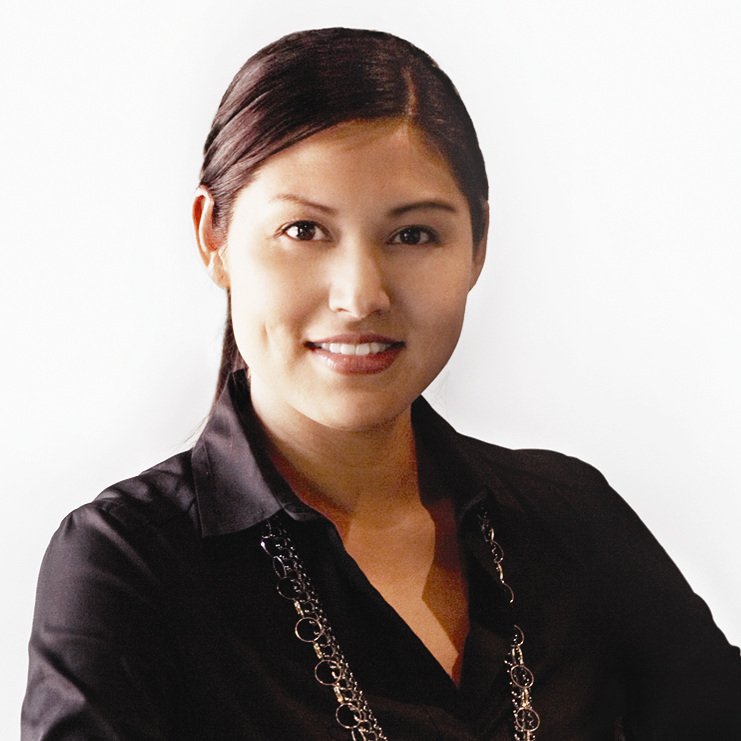 While external biases were a constant hurdle as a woman in the industry, sometimes the biggest challenge was self-doubt, which kept Cybele from putting herself forward to speak at events or be the public face of her own company. This took time and work to overcome.
When Cybele won the Top 100 Most Powerful Women in Canada Award, she felt proud yet also as if she didn't deserve to win. She was CEO of a successful technology company, yet she did not have a technology background. Over time, she started to talk to other highly successful women and realized so many of them felt the same way. This led to her written works on Impostor Syndrome, which Cybele has also spoken widely on.
As a woman in tech, Cybele learned to embrace being the only female in a room. Over the last decade, she has also helped other women see this as an opportunity to stand out and look at it as an advantage. Based on her own experience, Cybele feels this is a responsibility in order to pave the way for the younger generation.
Even today as she takes on new challenges or sits on a new board, Cybele still gets a twinge of those feelings of "do I deserve to be here?" But those fears and self-doubts are far shorter and drive her to work even harder.
For Cybele and the team at Webnames, they love to see customers succeed and act as their ally on the web, supporting companies as they grow from small to big businesses. Keeping local talent onboard is also very important, as is getting more women and girls involved in technology.
This is one of the reasons Cybele is involved on the board of Science World and a champion for the annual Girls and STEAM event, which inspires 300 11 to 13-year-old girls to consider science, technology, engineering, art and mathematics (STEAM) as careers. As a female CEO and co-founder of a thriving technology company, Cybele is a long-time advocate for women and girls in STEAM and finds numerous opportunities to be a mentor and role model for young entrepreneurs and women aspiring into these careers.
For young people who are just starting out or someone who is facing barriers, Cybele says feel the fear but do it anyway because anything new feels uncomfortable as it is unknown. FEAR, she says, is False Expectations Appearing Real. Today, Cybele regularly put herself into uncomfortable situations and gets accustomed to being ok with it. Get comfortable with being uncomfortable is her advice. She also acknowledges that we often hear that if you have passion for what you do, it won't feel like work. This, she says, is only partially true, as you also need grit and perseverance to get through the tough times, which everyone experiences. Cybele also recommends going into each venture with a vow that failure is not an option as it is that winning spirit that will help you rise.
Cybele encourages everyone to look for the opportunity in every situation, surround yourself with smarter people than yourself, listen and learn continuously. A support network is also very important, whether you get it from a spouse or a network of friends. If the risk is worth taking, then find a way to overcome your barriers and if you need help, ask for it. There are great people willing to offer their time and support through mentorship and collaboration.
Savanah Norman, Assistant Director of Development, Justice for Girls
Savanah comes from a family that has always stood up for what is right and giving a helping hand whenever they can, even when they had little themselves. Savanah's grandmother, Diane Freed, who she is very close with, has been a feminist activist for more than 50 years. In fact, Diane opened the first women's shelter in Dawson City during the 80s to help women fleeing violence.
One of the earlier influencers of Savanah's career was a youth and family worker who supported her goals of graduating high school and applying for an internship at Justice for Girls when she was 17.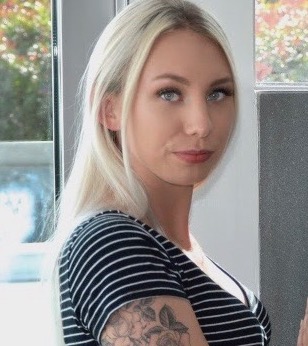 At age 21, Savanah recognizes there are many challenges and biases on the horizon. She is sometimes mistaken for being an intern rather than a staff member due to her youth, but she does not let that hold her back.
In fact, it was her experiences as a teenage girl and seeing the experiences of the women and girls in her life that continues to drive her. For Savanah, the personal is the political and feels if she is lucky, then one day she will work herself out of a job. But until then, there remains a need for systemic and social change. A more just and equal society benefits all people, she wisely says, regardless of gender.
In Savanah's career, she sees first hand the impacts of poverty on girls, which impedes access to education, as well as increases their vulnerability to male violence and exploitation. The effects of poverty and violence are compounding barriers to young women's success. Without a high school education, which is still out of reach for many, it is difficult to earn a liveable wage. If mothers are poor, therefore their children are poor and as well as for those living with an abusive partner and can't afford to leave, the cycle of poverty continues.
The community at Justice for Girls has been a tremendous help for Savanah in terms of ongoing support, fellowship and confidence. The feminist approach has allowed Savanah to begin healing from her own experiences of trauma while doing work which promotes equality, freedom from violence, and the health and wellness of teenage girls who live in poverty. Justice for Girls has empowered Savanah to pursue a post-secondary education, one she once never deemed possible.
It is the resilience and strength of girls that really inspires her, especially those who have risen out of violence, poverty and racism to become leaders and advocates in their community and effect social change. The Justice for Girls internship program is a shining example of where girls are given the opportunity to recognize their strengths and build critical thinking skills. Justice for Girls believes that girls are the experts of their own experience, and should be at the forefront of designing law, policy, and programs that affect their lives.
For those just starting out or making a change to pursue their goals, Savanah says do not be afraid to ask for help. Often the expectation on young women is to be completely independent but what everyone really needs in interdependence, with a network of supports in place to guide you as you navigate the world. Her advice is don't allow yourself to be easily discouraged and know your rights and what you're entitled to.