In honour of International Women's Day, and in partnership with the BC Gender Equity Office, I'm sharing Champions for Equality, profiles of women in British Columbia whose work actively combats biases, broadens perceptions, and celebrates women's achievements.
Angela Sterritt, Journalist, CBC
It took a bit of pushing to set Angela Sterritt on the path to journalism. As a teenager, trying to get off the street while acquiring her grade 12 education, a learning center teacher named Donna Brack encouraged her to apply for a radio program at the station, Co-Op Radio. However Angela wasn't confident she would excel. Donna eventually convinced her, and Angela was accepted to the Sound Options for Youth program, sparking a love for the storytelling and journalism, and a fascination with the technical elements of the radio trade. She went on to host an Indigenous youth radio program at Co-op Radio and started with CBC radio in Prince George in 2003. In 2013, while working at CBC Yellowknife, she joined a new unit called CBC Aboriginal, and began to focus on Indigenous stories.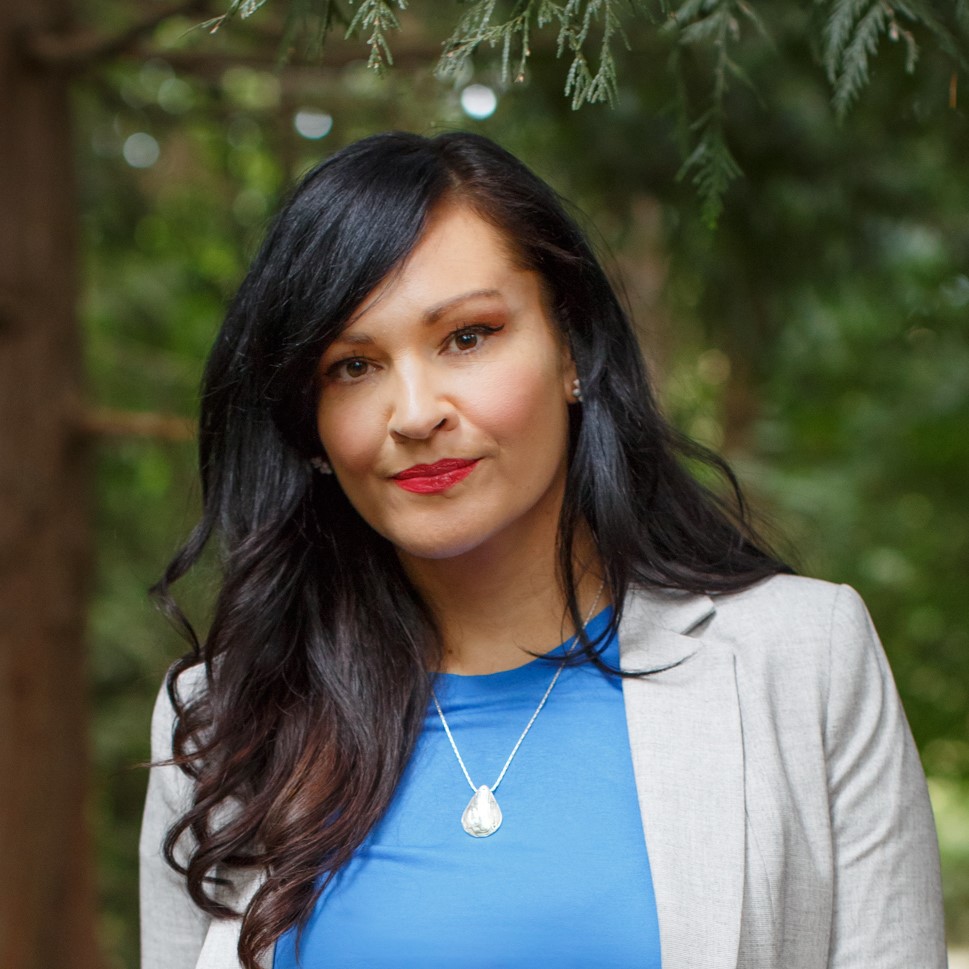 Angela has seen journalism on Indigenous-related topics begin to improve, but her own career path has not been without its challenges.
"Being an Indigenous woman in any institution is hard," she says. "You're expected to do your regular job and then also educate and inform your colleagues about Indigenous issues too."
She's often blamed of being biased— she not only tells Indigenous stories but attempts to facilitate an understanding of them among colleagues, which leads to assumptions of telling only one-sided stories. She sees irony in this— her goal is to showcase the many dimensions of Indigenous people and communities, rather than the stereotypes in which they're often shrouded. Angela has also learned to set boundaries: "We can only do so much," she says, "with so many people wanting to learn more about Indigenous people, people need to educate themselves on their own time too."
The support of women like Shiral Tobin, current director of journalism at CBC, and even the learning centre teacher, Donna Brack, of Angela's youth, surely inspire Angela's advice for those looking to pursue a similar career: "Don't be afraid to reach out for help," she says. "Sometimes you have to fight for your dreams, and you often can't do it alone." Angela cites Shiral, for example, as a supportive champion of Indigenous stories, who has pushed to see more Indigenous journalists at CBC.
It's important, Angela says, to do what fills one with joy and excitement. Even life's curveballs are there to provide further learning or strength for the next growth spurt. "It took many years to really feel that I am good at my job," Angela admits. "And I'm still learning, still falling down, still getting rejected and still getting right back up and trying my best."
In the end, Angela says attitude is everything: Be kind, generous and helpful to your colleagues, and it will mean the difference between a dream team or rough work environment. Be confident someone out there believes in you. Don't let a small group of people (or even a large group!) dictate your path. Love the challenges as those will lead to growth. Even with her many accomplishments and experiences, Angela still craves a challenge, along with the revelations they bring: "I love being forced to see a story, person, community or issue from a new perspective. I learn something new and have my mind opened from every single story I do."
Photo of Angela Sterritt by Farah Nosh
Jill Tipping, President and CEO, BC Tech Association
Although Jill has always believed in the power of technology for people and the economy, it was a deeply personal experience that shaped her belief in the power of technology for good. Jill and her husband made the decision to undergo IVF, a revolutionary scientific innovation that allowed Jill to conceive her daughter, Veronica. It is this very belief that led Jill to the BC Tech Association where a small, scrappy, not-for-profit team pulls out all the stops to make BC the best place to grow and scale a tech company.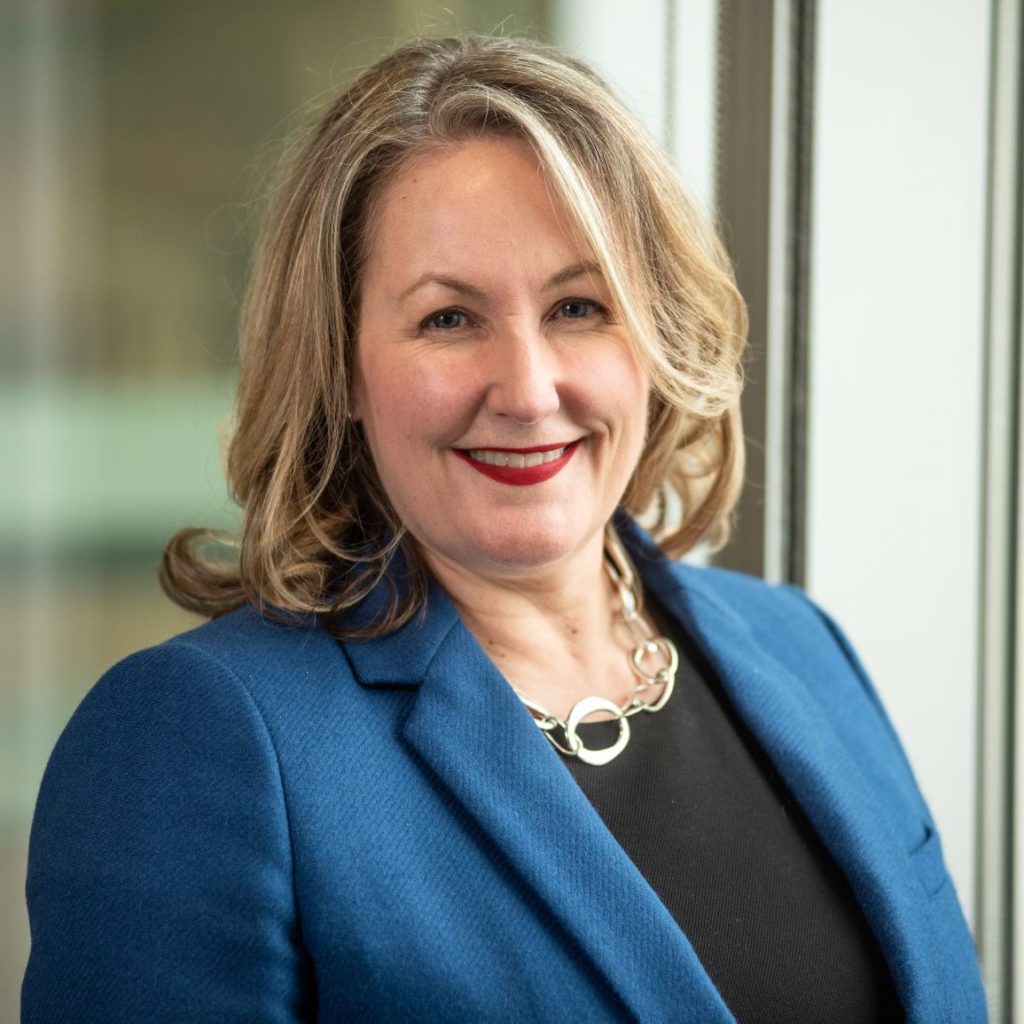 When first starting her career, it was still unusual to see women in positions of power. Fortunately, Jill had an outstanding role model in this respect, her mother. As a librarian in multiple settings, Jill's mother worked towards her own professional goals her entire life. Her strong Scottish mother always had a smile on her face and steel in her backbone. She showed Jill that being both career-minded and involved as a parent was possible, so Jill never once doubted that this, too, could be her future.
Many of Jill's colleagues and trusted advisors have also been there for Jill throughout her career as both mentors and friends. For Jill, like any difficult hurdle one comes up against, seeking out someone who has come before you or who has your best interests in mind can provide extraordinary insight into a dilemma and encourage you to take the right steps.
At BC Tech, the team is involved first-hand in creating opportunities that benefit everyone. This means new jobs for British Columbians, opportunities for students and a more innovative economy for the entire country. For Jill, strengthening the technology sector and making a difference on this scale is truly inspiring.
The advice that Jill would give for anyone pursuing their goals is don't be afraid of failure. Failure is how you know you're pushing your limits, being courageous and brave, and fulfilling your purpose. Seek out challenges that frighten you and embrace them; do your best to learn from and build upon every experience.
For those who may not believe their goals are within reach, Jill says stand in your own space and own it fully. Articulate your goal clearly to yourself and to everyone in your life. There is nothing wrong with having big or stretch goals. So be sure to say them aloud and don't keep them private. More often than not, you'll find help from an unexpected quarter and while the path may not be straight, a long and winding road can be just as effective in the end.
In Jill's career, she has often seen women being too hard on themselves and the dual roles they play in the workplace as manager, CEO, or director and at home as partner, mother, or caretaker. She urges women to be more accepting of themselves and the complicated positions they hold. The more empathy we can show to one another in this regard, the more likely we are to grow more accepting of ourselves.