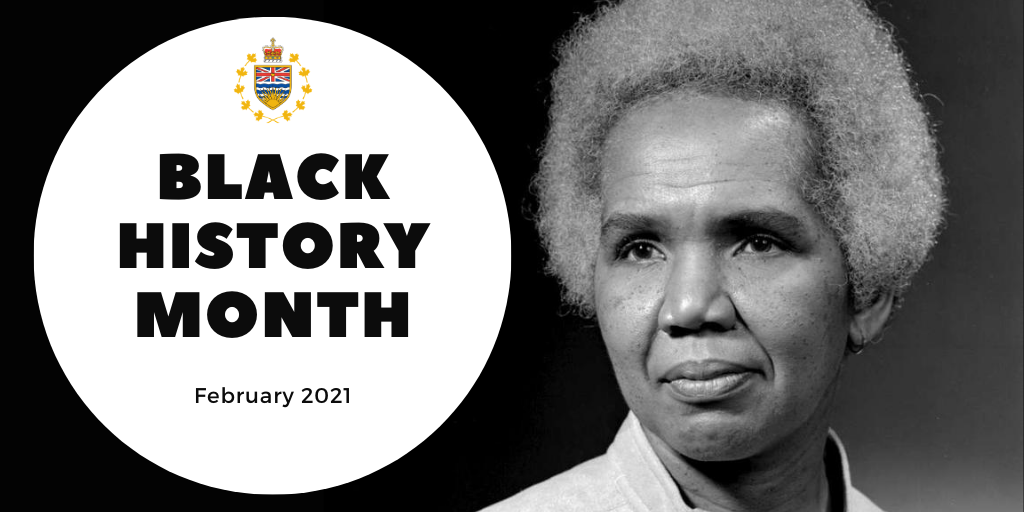 February 1st marks the beginning of Black History Month, a time to celebrate the history and vibrant communities of Black British Columbians. Throughout the month, there will be opportunities to explore and learn from the stories of Black British Columbians like Rosemary Brown, the first Black woman elected to a provincial legislature in Canada, who spent her life working to advance human rights and fight discrimination. This month we recognize the contributions of her career, and honour how this legacy continues in the work of contemporary organizations supporting Black history. We see how this history lives on in communities across the province today, through a thriving art, music and literature scene and in politics, business, education and more.
This past summer, British Columbians joined people throughout Canada and the United States to come together in support of Black Lives Matter. It was a clear message: Black British Columbians are an integral part of our past and present, and we must recognize the contributions of the Black community to our province and how it contributes and supports a vibrant multicultural society.
I encourage you to take part in the month's events and activities honouring Black history and join me in committing to listen, learn and reflect on how we can better our province through greater understanding and supporting inclusion. Follow along and share your own reflections with me on Twitter, Facebook or Instagram, and here on the LG Blog.