As Lieutenant Governor, I have identified three key themes for my mandate, including supporting inclusion, diversity and gender equality. I'm always proud to celebrate the accomplishments and contributions of the 2SLGBTQ+ community and to champion the tireless work done to advance equality, past and present.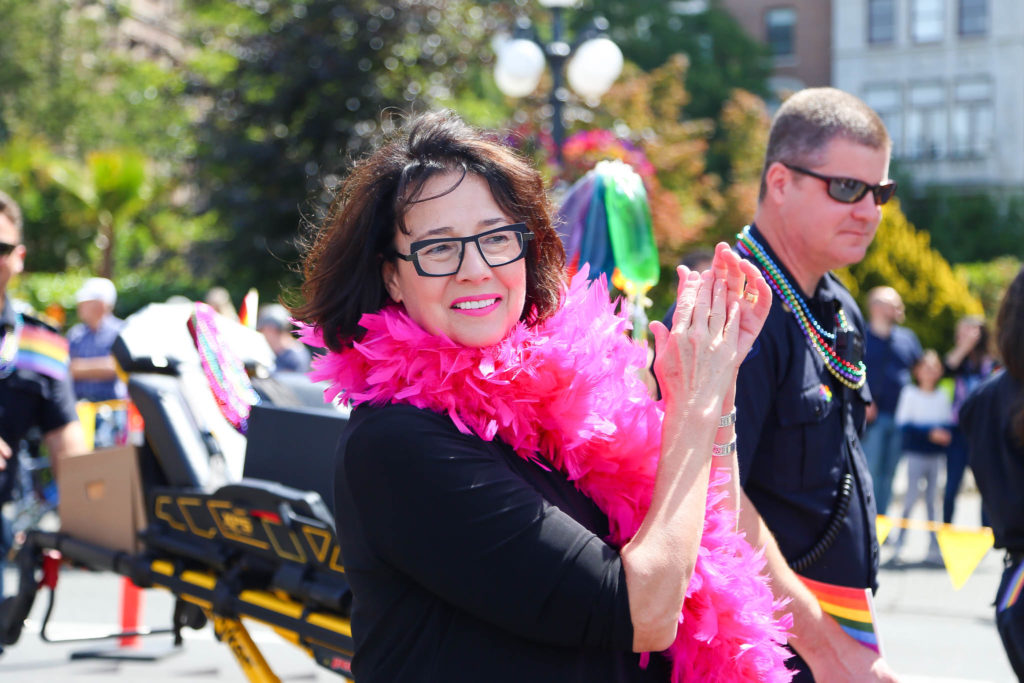 In support of this, I'm pleased to announce the Celebrating 50 project, an initiative highlighting the 50th anniversary of the decriminalization of homosexuality in Canada. This milestone is a crucial part of the history of equal rights for 2SLGBTQ+ Canadians. While Pride has already been celebrated in many communities throughout British Columbia, we want to keep the conversation going. We'll be hosting a series of events, sharing important moments from the past 50 years, and working to increase public awareness of the ongoing 2SLGBTQ+ journey to equality.

We are grateful to Heritage Canada for funding this special initiative as part of Commemorate Canada, commemorating historical figures, places, events and accomplishments of national significance. The 50th anniversary of the decriminalization of homosexuality is one of several key anniversaries being celebrated in 2019.
Watch this space for updates on Celebrating 50 or share your thoughts and ideas with me on Twitter or Facebook. The Offices of the Lieutenant Governor in Ontario, Quebec and New Brunswick are also participating in marking this anniversary.
This project is funded by the Government of Canada.