The theme for the 2021 National Volunteer Week is "The Value of One, The Power of Many", and the Office of the Lieutenant Governor is highlighting the volunteer work of our partners. Today two members of the LG Youth Advisory Council share their experiences volunteering, and why everyone should consider donating their time to good causes.
Jonathan Tang: "…the value of us all, united and unified."
Jonathan's first experience with volunteering happened to be a very cute one. Rabbitats is a charity dedicated to the welfare of abandoned and feral rabbits, where Jonathan helped the sanctuary manager with cleaning, daily rabbit care, and event coordination. While the work often wore him out, the payoff was time with adorable bunnies, and a newfound satisfaction in volunteering. In high school he also spent time with Tzu Chi Canada, the Canadian branch of an international Buddhist compassion charity, where he assisted in coordinating Saturday language classes for elementary and secondary students. The work of Tzu Chi extended to many arms of the community, including food banks, recycling events, relief aid distribution, visits to senior centers, and more.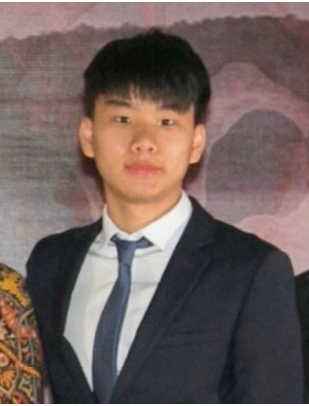 Jonathan is passionate about the opportunity to engage with diverse and open-minded people. "Working with a team of genuinely passionate volunteers is one of the most emotionally positive things to do," Jonathan says. "You get to learn from the wisdom and stories of others." He recalls with great fondness working with a youth leadership team to organize the annual Christmas skating event. It took an entire month to plan the event, but the incredible teamwork involved, and ensuing camaraderie as everyone took part left a deep impact on Jonathan: "Being part of Beta-U gave me the opportunity to work with fantastic people, give back to the community, and strengthen my sense of belonging."
For those wanting to start volunteering, Jonathan recommends identifying strengths and interests and using those as a springboard. "Volunteering is simple," Jonathan says, "but sometimes it's not easy. Make sure that you only commit yourself to causes and organizations about which you're truly passionate and to whom you're willing to dedicate time." Jonathan sees kindness as the best value people can share—it can inspire millions to work together towards a common meaningful goal, and help unify differences to create an impact greater than the sum of its components. "The value of one is not the value of one person or one community," Jonathan says, "but the value of us all, united and unified."
Emma Borhi: "Any example of individuals who go out of their way to help others and promote kindness is very inspiring."
Growing up in Nelson, Emma found volunteering key to feeling more connected to her community. In high school, she volunteered with international students, who opened her world to new languages and cultures. In turn, she assisted with the school's orientation program and English tutoring. She also got involved as a Youth Advisory Committee member with the Columbia Basin Trust (CBT), evaluating grant applications for youth programs and initiatives. The tangible results of this work—seeing a student's grades improve from tutoring, or witnessing a CBT program being implemented in her community became rewarding experiences for Emma.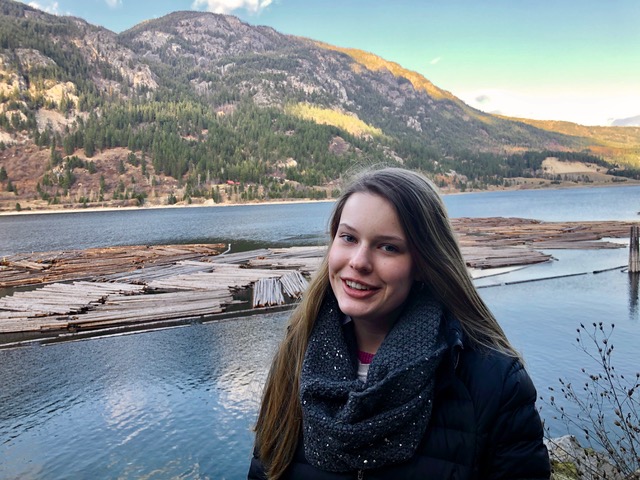 Now a student at UBC, Emma has continued her penchant for helping others, working with the Go Global Exchange program to support students interested in going abroad, acting as treasurer at her school residency and as an ambassador for prospective students. "Any example of individuals who go out of their way to help others and promote kindness is very inspiring," says Emma. "Volunteering doesn't have to be a huge undertaking. It's something anyone can do, whether scheduled every week or from time to time." She recommends those interested in volunteering not be scared of a big commitment, if that's not accessible. "You can still have a positive impact by starting small," Emma reassures.
Learn more about Jonathan and Emma's volunteer work:
Rabbitats: Rabbitats Rescue Society is a charity dedicated to rescuing abandoned and feral rabbits.
Tzu Chi Canada: Volunteers of Tzu Chi Foundation Canada bring the essence of Buddhism into practice by delivering charitable and humanitarian services, cooperating with local community organizations and service facilities, such as the Food Bank, Salvation Army, senior residences, shelters, and Emergent Social Service programs.
Beta-U: Coordinated through the City of Richmond youth services, Beta U is the Business, Entrepreneurship, and Resource Development team where volunteers turn business ideas into real-life ventures.
Columbia Basin Trust Youth Network: Helping communities increase local activities and opportunities for youth aged 12 to 18, and enabling them to learn new skills, like leadership, and engage more with each other and their communities.