Tk'emlúps te Secwépemc and the City of Kamloops
The British Columbia Reconciliation Award recognizes extraordinary individuals and organizations who have demonstrated exceptional leadership, integrity, respect, and commitment to furthering reconciliation with Indigenous peoples in the province of British Columbia, or inspired others to continue reconciliation efforts. Learn more about the BC Reconciliation Award recipients.
The First Nation of Tk'emlúps te Secwépemc (TteS) and the City of Kamloops share a vision and commitment toward reconciliation through relationship building that spans multiple fronts and which has become a recognized example for others to follow. For more than a decade, efforts have been demonstrated through collaborative initiatives in areas of protocol, communication, community-to-community and knowledge-sharing meetings, cultural heritage, celebrations, and through shared service agreements including fire protection, transit, and sanitary sewer management. These opportunities are planned and initiated through transparent processes that acknowledge and celebrate commitments and sharing of TteS's culture, values, and history to the wider public. One of the first official acknowledgements was the signing of the Statement of Political Relationship by the Mayor of Kamloops and TteS Chief in 1991. The ongoing relationship has paved the way for open and ongoing conversations about shared interests and concerns ever since.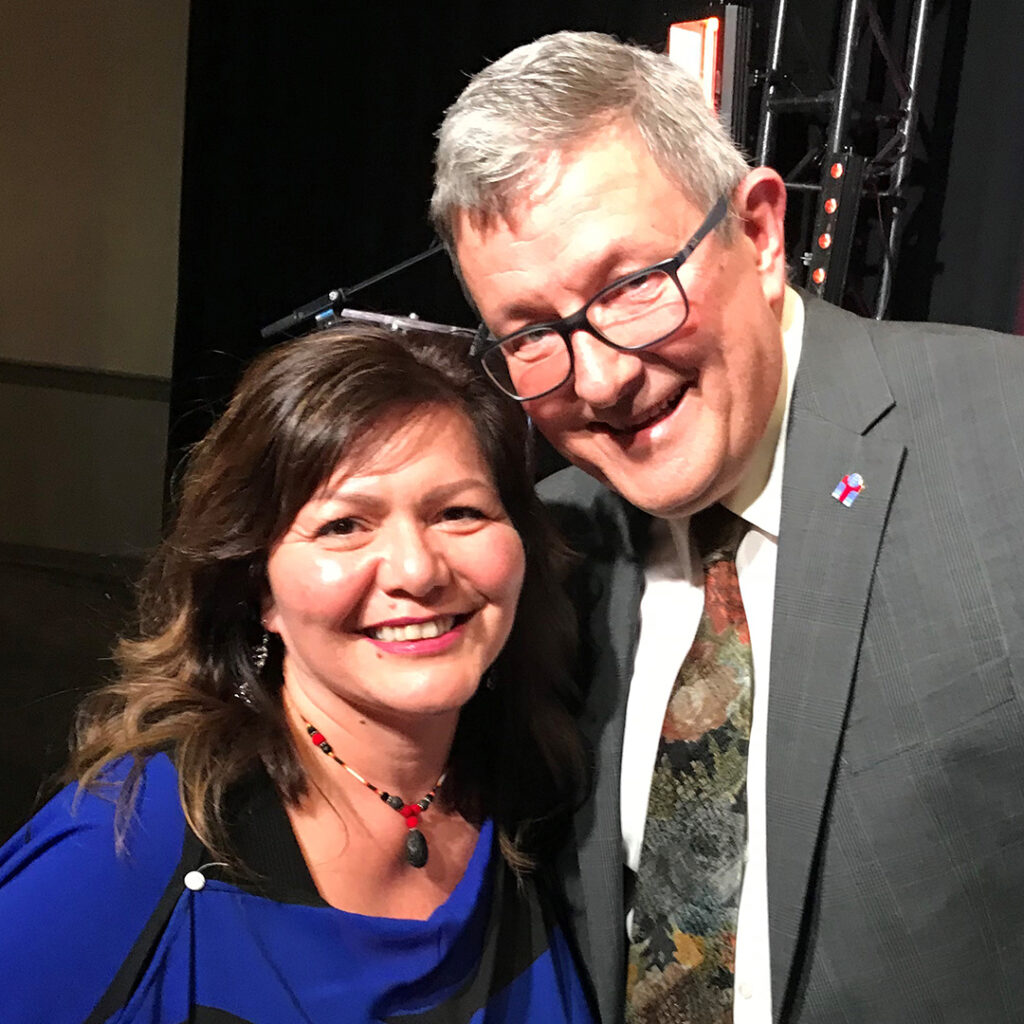 The unique partnership approach has allowed both organizations to move toward repeatable successes at the community level by being open and responsive, recognizing that bumps along the way are opportunities to learn, and through building trust and shared understanding. The City of Kamloops and TteS are building enduring legacies: physical spaces (parks and trails) for the greater community to recreate together; culturally respectful and mutually beneficial infrastructure and infrastructure agreements; educating staff and officials in the Secwépemc language culture and history; offering community wide classes in the Secwépemc language; shared governance capacity building; honouring special events; and celebrating the relationship successes community wide. The strategic relationship between the City of Kamloops and Tk'emlúps te Secwépemc provides inspiration through its growing successes. Future leaders can look to this relationship as a model and will have the benefit of building on the systems, legacies and precedents created.