The Exploration Place & Lheidli T'enneh First Nation
The British Columbia Reconciliation Award recognizes extraordinary individuals and organizations who have demonstrated exceptional leadership, integrity, respect, and commitment to furthering reconciliation with Indigenous peoples in the province of British Columbia, or inspired others to continue reconciliation efforts. Learn more about the BC Reconciliation Award recipients.
Prince George's The Exploration Place (TEP) works alongside Lheidli T'enneh First Nation (LTFN) to safeguard and conserve their cultural assets. In a strong partnership, TEP serves as the designated repository for LTFN's material history. Together, they have jointly undertaken various initiatives such as developing exhibits, facilitating the repatriation of the return of cultural objects to LTFN and other northern communities, and conducting digitization projects to preserve a vast collection of Dakelh oral histories. TEP and LTFN also prioritize Indigenous programming that aligns with local school board curriculum, and they have future projects in the pipeline including the establishment of a culturally safe childcare centre. These collective endeavours mark significant milestones in deepening the trust and understanding between TEP and LTFN, resulting in a true friendship, and setting an inspiring example to other museums nationwide.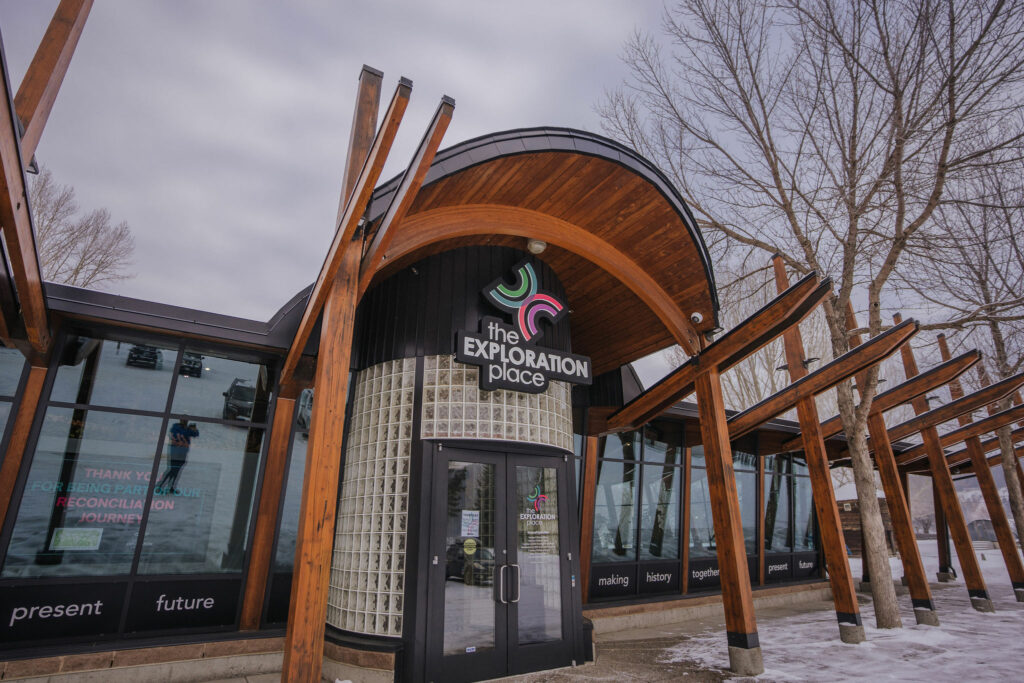 Their partnership efforts in creating the permanent gallery, Hodul'eh-a: A Place of Learning serves as a model for Indigenous and non-Indigenous communities to come together, reclaim traditional spaces, protect cultural assets, and foster a deeper understanding and respect for Indigenous history and experiences. TEP stewards the objects in its collections vault with LTFN maintaining complete ownership. The stories the materials tell belong to LTFN and are told from their perspective. In addition, LTFN has held a permanent position since 1992 on TEP's board of trustees to ensure the Nation informs museum decision-making.
TEP's focus on reconciliation and its partnership with LTFN was achieved through intentional and inclusive efforts. The trust between the two parties has grown over three decades of mutual work leading to a better understanding within their partnership and in the broader community. Museums from across Canada have sought guidance from TEP and initiated similar processes in their own regions. The partnership between TEP and LTFN provides hope that a museum can build the relationship needed to redress a colonial past. The trust and understanding established within this partnership ensure that Northern BC's museum is a place where cultural learning and practice honour traditions and celebrate a collective future.