T̓łaḵwagila – Chief Bill Cranmer
T̓łaḵwagila – Chief Bill Cranmer has been a strong and vital voice for the sustainment of the 'Namgis First Nation language and culture. He led the repatriation of cultural objects including masks, bentwood boxes, and regalia that were confiscated under duress in 1921 after a Kwakwaka'wakw potlatch held in the village of 'Mimkwamlis on Village Island, BC. The confiscation was sanctioned through Canada's "Anti Potlatch Law" which existed between 1884-1951. Twenty community members were sent to be imprisoned at the other end of the province because of practicing their traditions.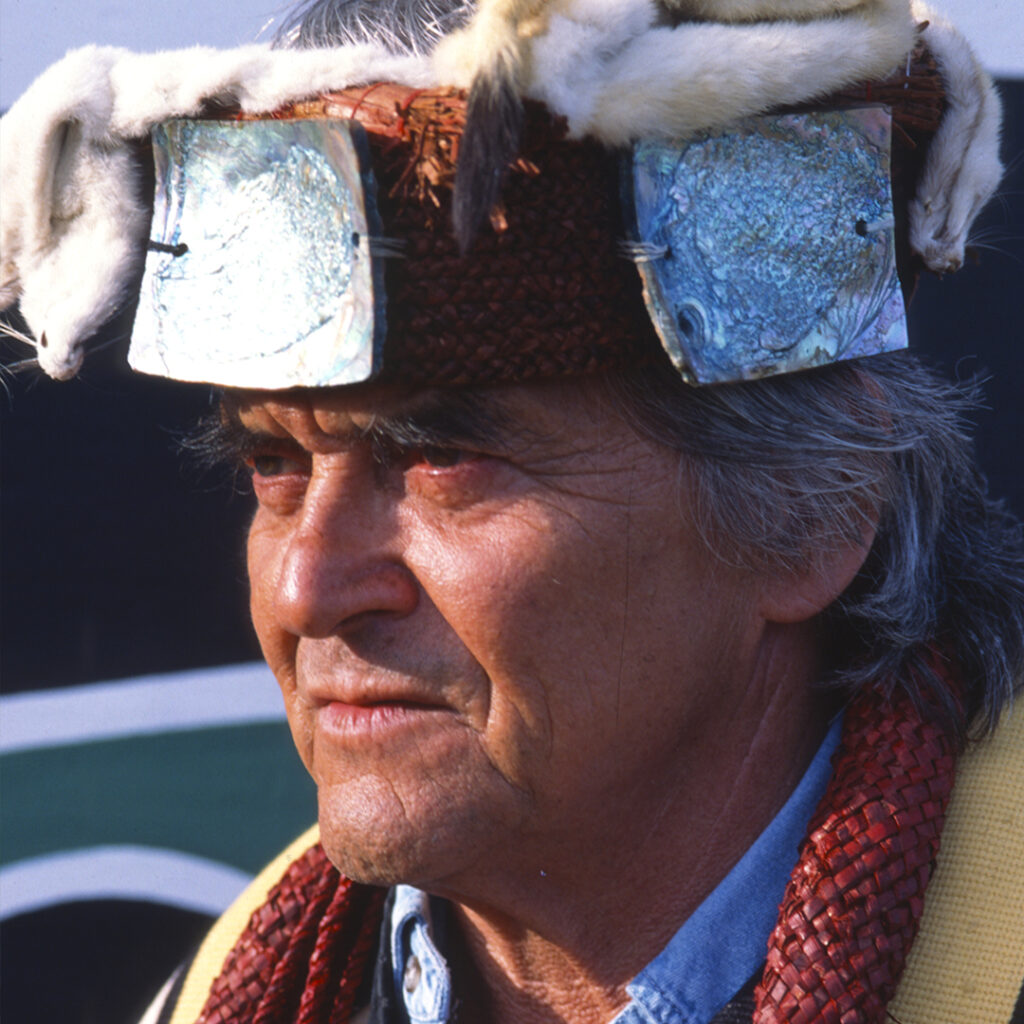 A fluent speaker of Kwak'wala, Bill worked tirelessly to retrieve the appropriated pieces and raise awareness about the need to preserve and maintain language, history, and culture. The repatriation of some of the 750 confiscated items has had a significant positive impact on the community. He has travelled to Japan, Australia, New Zealand, and elsewhere to share the story, and present on behalf of the Assembly of First Nations and the First Peoples' Cultural Foundation.
As Chief Councillor of the 'Namgis First Nation, Bill negotiated economic treaties to develop businesses for his nation to prosper. Bill has spent numerous terms on the Executive Board of the Native Brotherhood of BC and has been an Elder/Cornerpost with the First Nations Health Authority, giving historical and cultural input into meetings. His efforts in the preservation of First Nations' traditions have gone a very long way towards Reconciliation. In a speech at the 1980 opening of the U'mista Cultural Centre, which houses much of the reclaimed potlatch items, he said, "It's important to know your past if you are going to fight for your future."