DIVERSEcity – Surrey Local Immigration Partnership
The British Columbia Reconciliation Award recognizes extraordinary individuals and organizations who have demonstrated exceptional leadership, integrity, respect, and commitment to furthering reconciliation with Indigenous peoples in the province of British Columbia, or inspired others to continue reconciliation efforts. Learn more about the BC Reconciliation Award recipients.
The Surrey Local Immigration Partnership (LIP), funded by Immigration, Refugees and Citizenship Canada (IRCC) and run by DIVERSEcity Community Resources Society, started the process that led to the creation of the Surrey First Peoples Guide for Newcomers years ago, with the intention of addressing the lack of educational resources about First Peoples in Canada, created from an Indigenous perspective. The first of its kind in Surrey, the 46-page guide provides information on histories and current challenges of Indigenous, Métis, and Inuit people in Canada, and addresses common misconceptions and stereotypes about the First Peoples, and also celebrates Indigenous brilliance and excellence. Led by Jeska Slater from the Fisher River Cree Nation and her team at Littlecrane Consulting, with illustrations and graphic design by the team at Nahanee Creative, the guide uses a community-centered approach to amplify the stories of land-based Nations, urban populations, and Indigenous champions.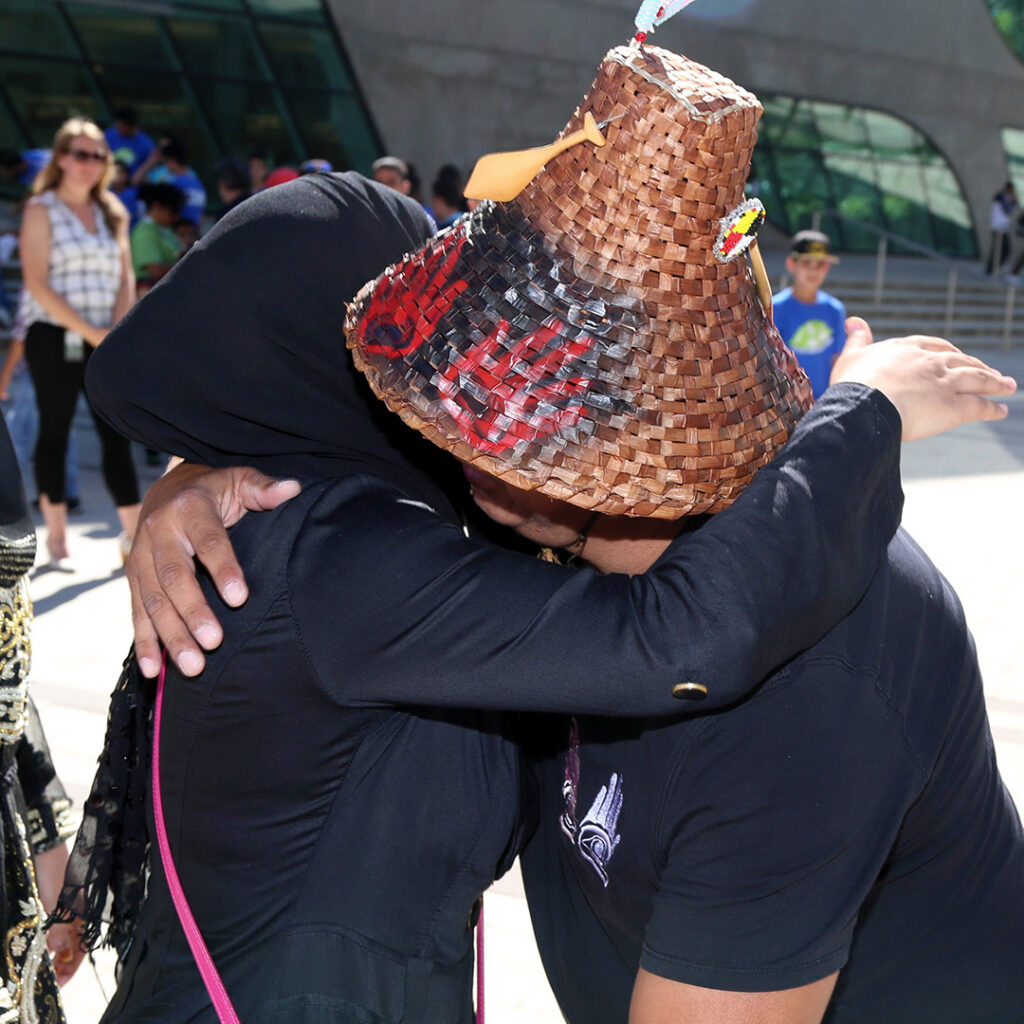 The Guide represents a clear indication of the LIP's alignment with the principles of the United Nations Declaration on the Rights of Indigenous Peoples, which provides a roadmap to advance truth and reconciliation in Canada. This includes addressing common misconceptions about the First People of this land, a key step in the important work of building solidarity between the Indigenous and newcomer communities in Surrey. Extensive research and a series of community conversations were facilitated to create the resource through roundtables bringing Newcomer and Indigenous communities together, while working closely with several Indigenous Knowledge Keepers and Elders, including Chief Harley Chappell of the Semiahmoo First Nation and Chief Marilyn Gabriel of the Kwantlen First Nation among others, as a fulfillment of LIP's vision to sustain the work of building solidarity. As Len Pierre from the Katzie First Nation writes in the forward for the guide, "The importance of documents like this First Peoples Guide… is a progressive step in the right direction towards learning, understanding and respecting the original and First Peoples of the lands you now call home." The guide is available through LIP's website and is offered in multiple languages, making it accessible to all.