Visit Government House for a tour of the ceremonial home of all British Columbians. Volunteer tour guides outline the role and responsibilities of the Lieutenant Governor and share the fascinating history of this National Historic Site.
Tours of the public rooms are available to school groups and non-profit groups and must be booked at least four weeks in advance.
Public tours are scheduled one Saturday a month, starting promptly at 9:30 a.m. and 11 a.m. Tours are one hour in length. Admission is free and no booking is required. Please note that we have a maximum capacity of 100 people per tour so spaces will be allotted on a first come first serve basis.
Upcoming tour dates:
December Public Event:
Open House and Carol Sing
Friday, December 14, 2018
5 p.m. to 7 p.m.
New dates will be posted on this page when they are confirmed.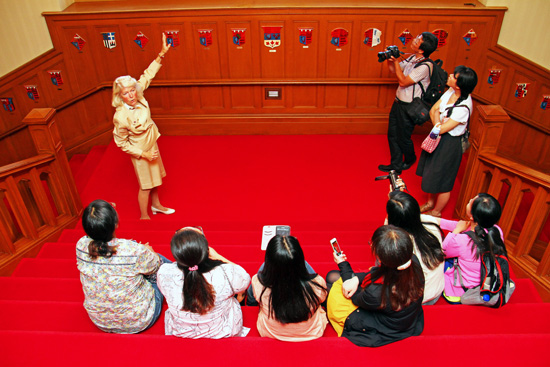 Garden Tours
Garden tours are organized by the Friends of Government House. Book a tour of the gardens by calling the Friends at 250-744-4019.